Download and extract the zip folder at the bottom of this post to your Desktop.
Put both the Rikkitic theme folder and the Rikkitic.theme file in C:\Windows\Resources\Themes
It will show up under Installed Themes as Rikkitic in Personalization.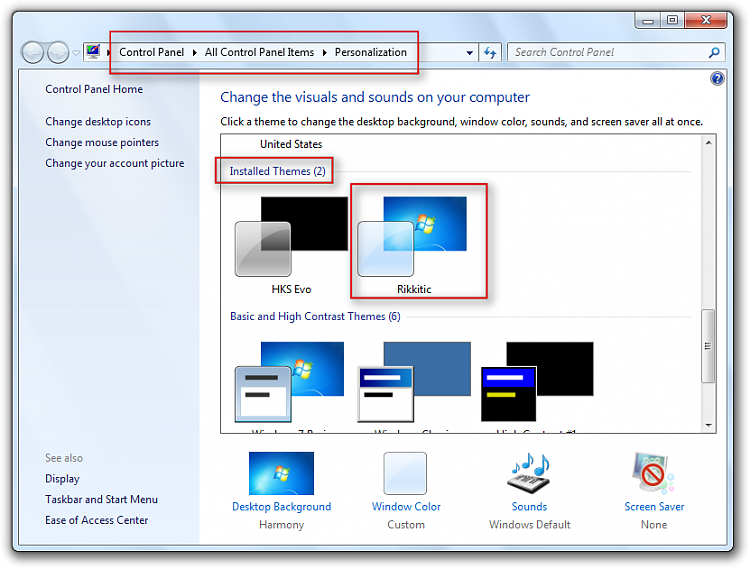 Make sure you do 1 of these 2 ways of Enabling custom themes for it to work.
Enabling Custom Themes - Windows 7
Or
Theme - How to Apply Custom Themes
Let me know if it's OK
Jerry