You will need to change the CONTENTMARGINS:MARGINS at the location shown in the screenshot below.
The original ones are 10, 10, 4, 4 Notice there is a space after the ,
The sequence for numbers are left right top bottom the bigger the number the more it hides things.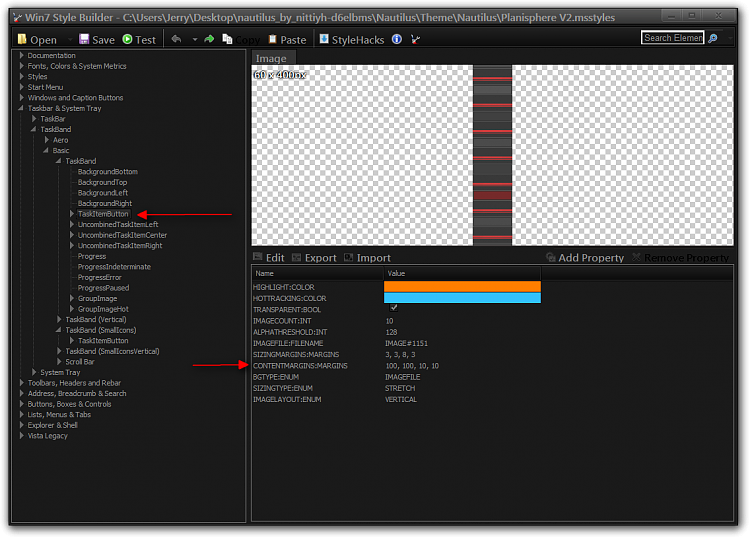 Checked the difference between the 2 themes at the locations in the screenshot, topmost location originally SIZINGMARGIN:MARGIN was 0, 0, 2, 0 and the other 2 locations did not have them they were added. If that's not it I'm not sure where else to check.
Jerry