The biggest problem is i dont really know what the image mean! Meaning i dont really know where the image is locate, exple like dis one :
Actually what image is this???!!! It just say " 618 & 619 " but WHERE IS ACTUALLY THE IMAGE IS located ???? IN A STARTMENU?? OR IN THE TASKBAR???!!!
Actually i already try using the " StarDock Skin Studio" and it easy than Win 7 style Builder. " StarDock Skin Studio" is easier to use bcuz it give a detail information on a ' thing' that we want to edit/change,example like dis :-
PLEASE ENLARGE THIS IMAGE BCUZ I WROTE SOMETHING ON THE IMAGE FOR U TO READ.
but what bad about " StarDock Skin Studio" its application is too limited meaning u cant only change a few thing and sometimes it doesnt go like we want to........
So cant u explain what the image mean [ the IMAGE that u extract form ".msstyle" by using the Restorator 2007 / ResHacker ] and where the image locate?, here some example of the image if u dont really getwant i mean : -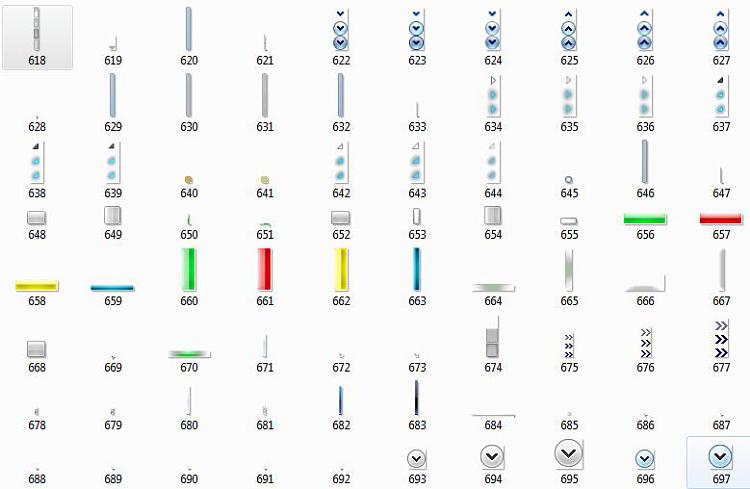 i really really want to make my own theme..........