Hi guys, first post here so be gentle please!
I currently use a basic theme with white transparency, the taskbar is transparent when on 'autohide' & I hover the cursor over it, but as soon as I move off it it will hide, which isnt ideal.
But if I switch autohide off, the taskbar is no longer transparent anywhere but the desktop, where it simply appears transparent as it matches the bottom part of the wallpaper.
Here's a shot with auto hide on & the cursor over it: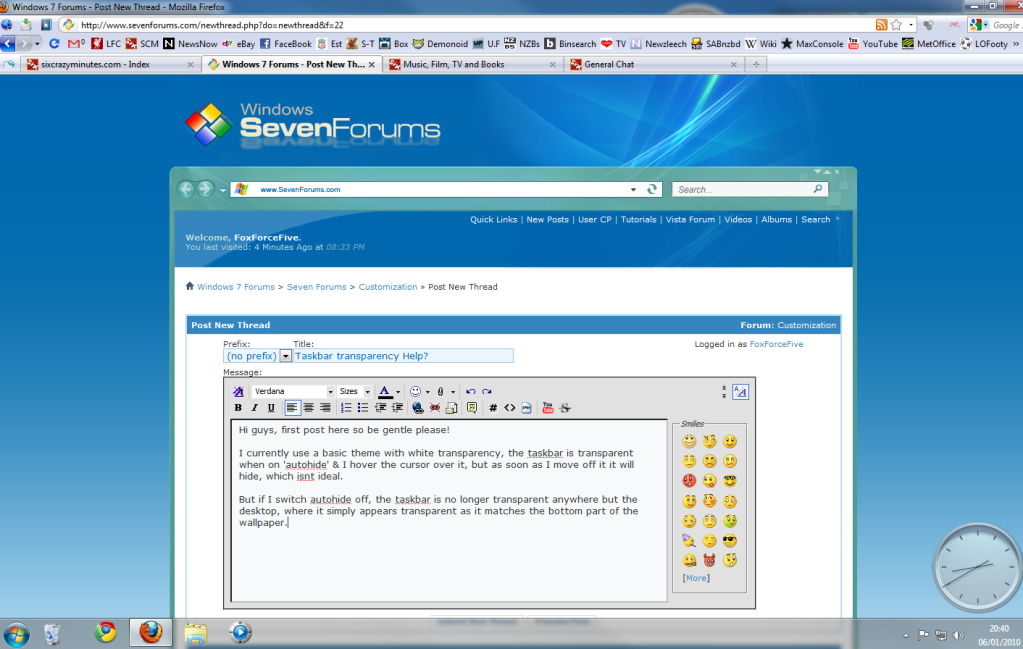 And here's a shot with the autohide off:
I want it on the desktop all the time, not on auto hide, but transparent in the same way it does when auto hide is selected & I hover over it.
Is this possible in any way?