Everest Ultimate 5
has all the monitoring abilities that anyone could need - it will monitor every one of the things you listed, as well as every voltage, and anything else you could think of...only downside - it's not a free program, but it's worth every penny.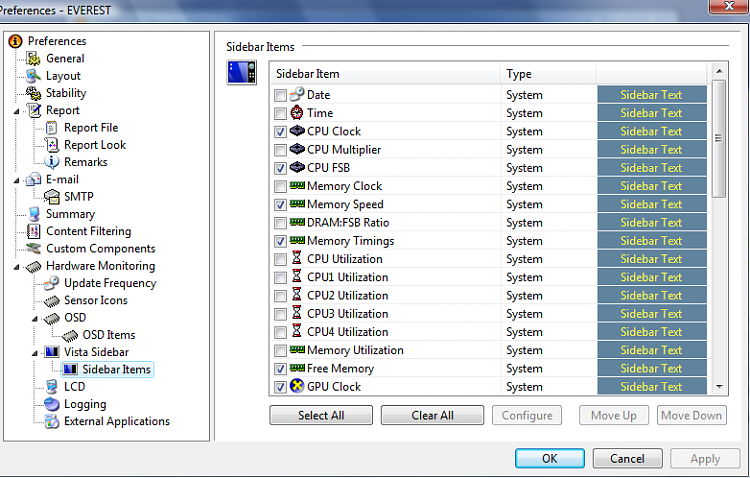 Also, Everest will output anything you want to monitor directly to your desktop in text format (that's configurable in color, size, font, etc.)
There are also several different Everest Windows Gadgets that you may be interested in. One of the best ones is
Everest Meter v1.0
Then there's
MultiSensor
but it doesn't have some of the temps that you wanted - still cool though.
Seriously, if you want something that's going to monitor everything without having to install multiple programs, Everest Ultimate is going to be the one to go with.
Good luck!
Psychlone