Growl for Windows
I don't own this program, not affiliated with it other than using it, just thought it was a really cool customization for power users. :P
It's a program that runs in the background (around 17 megabytes of memory in background though, but that's with all of my customizations) and pops up information sent from programs that it's compatible with.
Here are some of the popular apps (taken from list of plugins)
Feed Reader (for RSS and Atom feeds), Firefox, Opera 10.50, Windows Media Player, iTunes, A lot of the Google cloud-apps, Facebook, Twitter, Last.fm, Weather, Outlook, Pandora, Skype, Rainmeter, µTorrent, Vuze, a good bit more there.
Here's some screenies.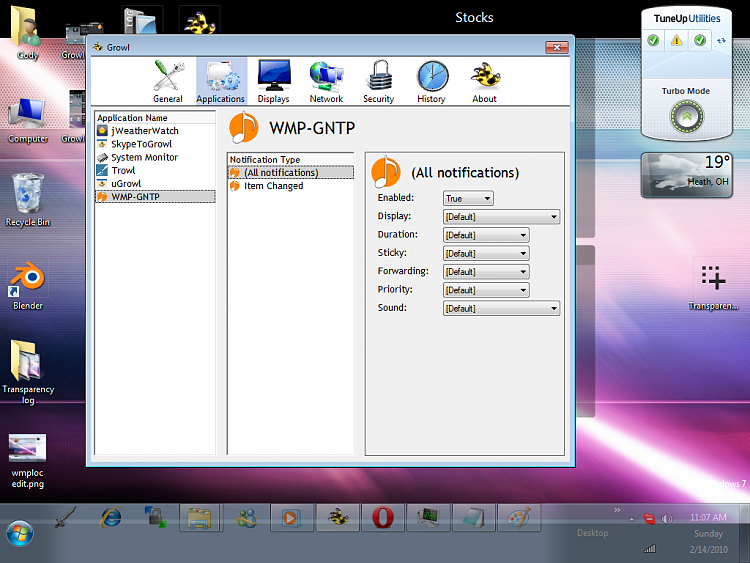 Uses a bunch of different themes, and more on the website. I believe you can create your own themes as well, so that may be useful for graphic junkies (myself included

)
Just thought you all might like to see something new.