Hello,
I have some problem with custom themes.Especially i want to install this
theme
.In instructions says to copy and paste the files of this theme on this location
Code:
C:\Windows\Resources\Themes
.Also i installed this program
Universal Theme Patcher
.After that i double click on theme and nothing happens.Can anyone help me?
Thanks.
Nice theme ! After downloading and extracting, you got these files, isn't it ?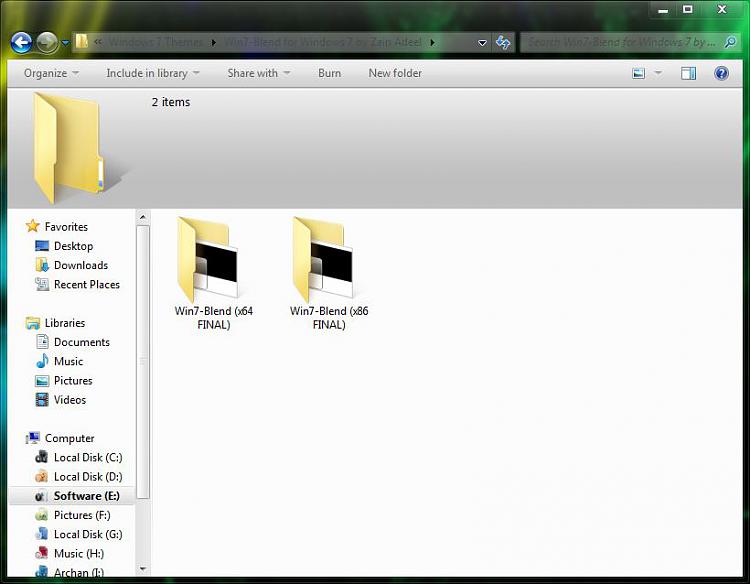 What is your win 7 version ? If it is 32 bit one, select the second folder. Or if it is 64 bit, select the first folder. Opening either filder, you will get two files like
Copy and paste these two only in C:\windows\resources\themes.
Themepatcher is not to install. Tyhere is alos two versions, 32 bit and 64 bit. Choose the right one for your machine, and patch three system files using it, and restart your machine.
Now Right click on desktop, customize and apply the win 7 blend theme. The Eindows borders, and shellstyle will change. If you want the start button look like the screenshot, use
Win 7 Start Button Changer 2.5 by =Kishan-Bagaria on deviantART
, and apply this button there
Steel ORB.zip
If there is any further trouble, inform