Here's my favourite.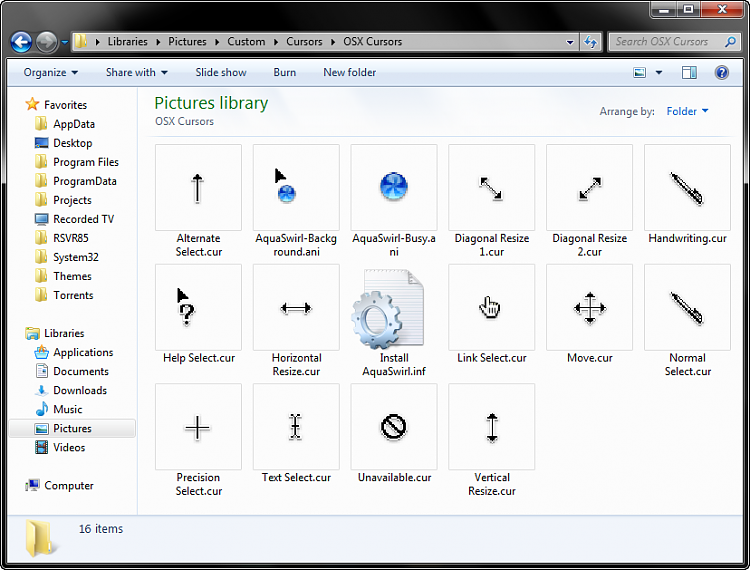 Right click the Install.inf file and select "Install".
Change your pointers in the desktop personalization window and ignore the error about the pack already being in use.
Also, you'll notice in Explorer the normal select cursor likes to change the preview of itself. Today its the handwriting icon, tomorrow it could be anything!!! It all still works fine mind you.... enjoy!
OSX Cursors.zip