I made it easy, in that I just moved all my folders to appropriate locations underneath the libraries- so that all document related stuff (all 75 folders) are under Documents, all my file DLs go under Downloads, etc.
however, if you read them carefully, those tutorials show you how to modify the icons and what not - and explain they are just plain old .XML files. If you edit the XML files directly you should be able to get a *semblance* of what you want.
For example, in my Win7 Install, I have made many more libraries that link to a direct folder: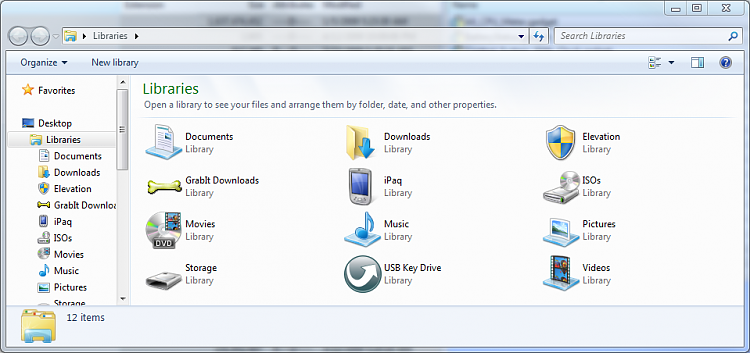 in the pic above, each of those non-system standard folders points to 1 folder and one folder only - and most are named exactly as they appear.
Oh, and I did this using *strictly* the info in those tutorials.