Under Network adapters what devices are present in Device Manager?
See if there is a modem already installed in Dev Mgr. If not install the Conexant driver under Communications devices here: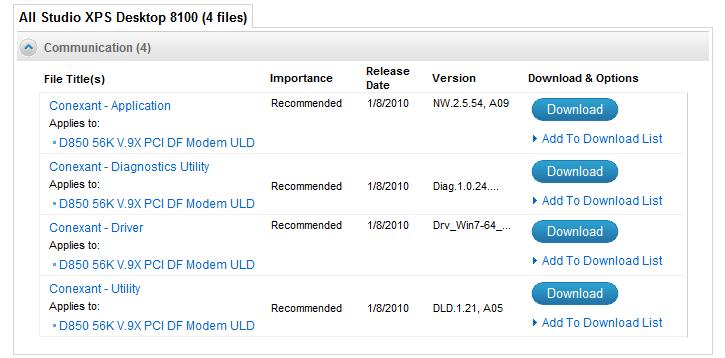 If the wireless adapter has its driver it should list what the make/model of the device is, and say if it is working properly.
In that case, left click on the five bar connection icon in the System Tray and connect to your network. If this fails, rightclick on the icon to run the troubleshooter. What does it report?