Thanks, that was pretty easy. Sadly, replacing the ci.dll didn't help any.
Ok, I decided that the BSOD that is flickering when my computer restarts during startup each time was probably pretty important. I was able to record my screen while it occurred and then pulled a screenshot of the BSOD out of the video. Here's the best quality picture I could get.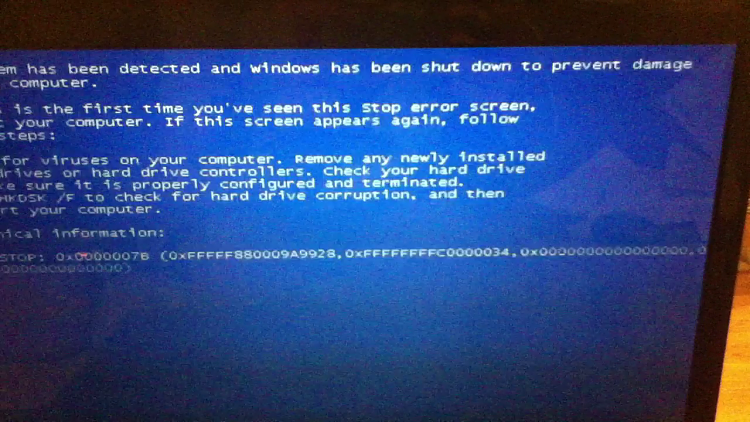 I did a quick google search for the 0x0000007b part of the error and the first link said that it's pretty indicative of a driver issue, which makes sense since the last thing I did before having all these issues was install some additional network and chipset drivers 9as explained in the original post). But I really don't know what else to do with this information. Is there someone who can look at this and maybe tell me exactly what these errors mean? Or at least the ones that be made out.