Yeah mate I have had loads of syncmasters i now settled with a newer syncmaster 2032 in the end lcd one :) nice thing.
Anyway instead of getting the newest nvidia drivers i preferred older ones but if you go into NVIDIA control panel either right click desktop or control panel you will get this (or something there about depending on driver):
Step 1 : Click On Number 1 in image then number two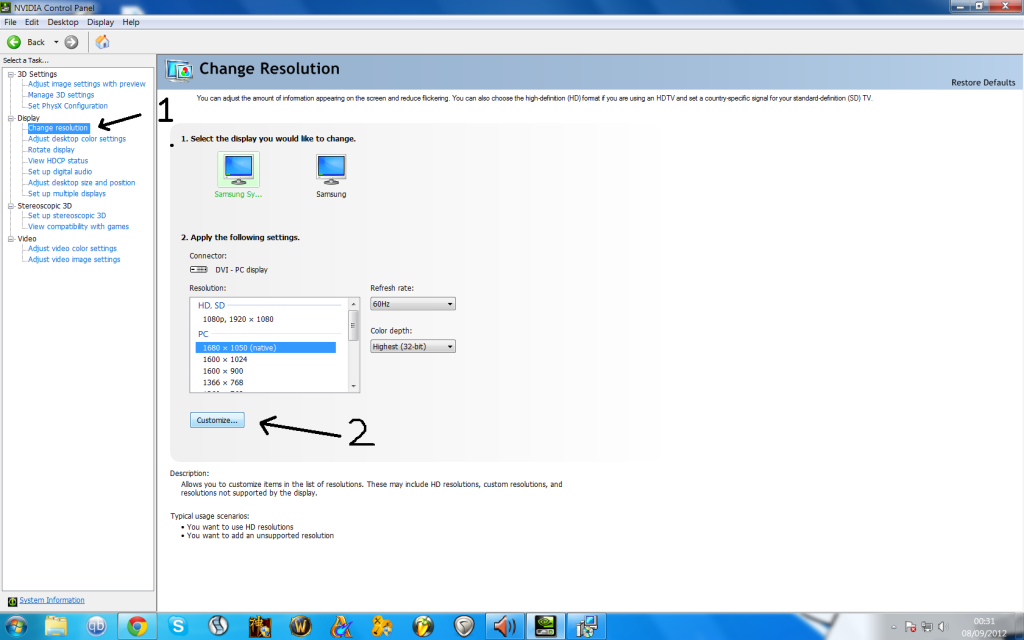 Step 2 : Click On Create Custom Resolution Mine isnt selectable as i have my resolution setup if yours isnt slectable try selecting a resolution from the box before you press. It does work eventually if not first time .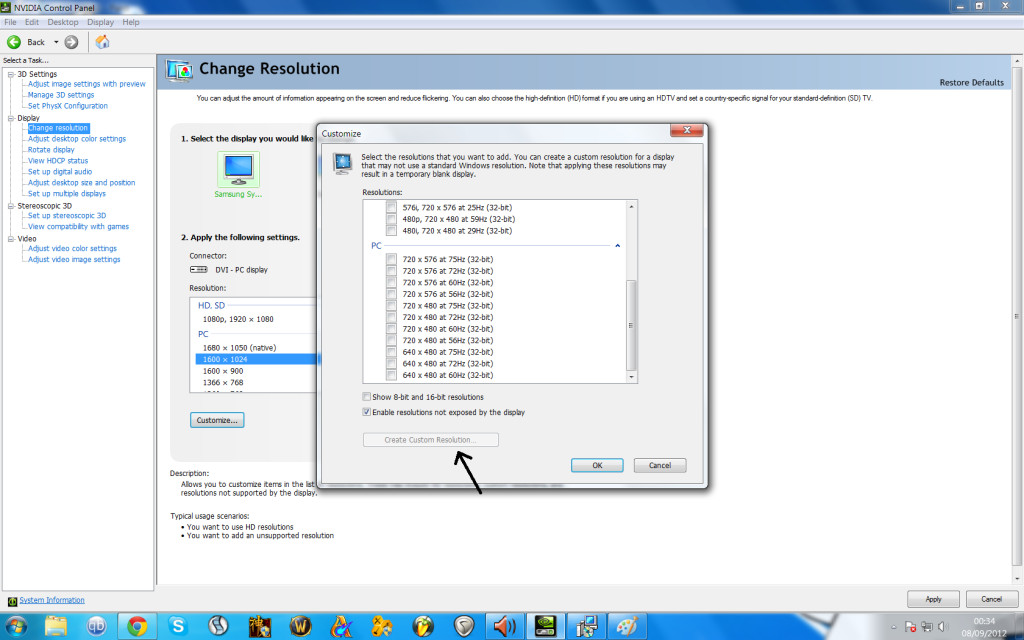 When inside this menu tell the graphics card what resolution you want you may have to resize it with border resize control in the control utility but in this option you can put what ever refresh rate you with your custom resolution and it will tell you if the monitor can handle it.
I have used this method with so many syncmasters .. world of advice the windows drivers for sync masters are PANTS!