Hi, all.
Instead of deleting the performance data manually, you can now do it from the WEI menu.
Open System properties, then go to the WEI screen, then on the far left click on
Advanced tools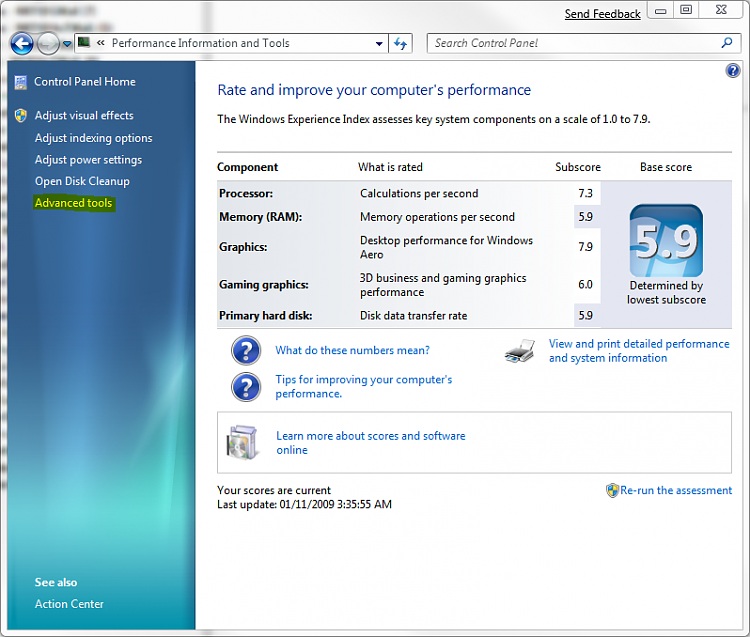 Now select the first option (as highlighted) called
Clear all WinEI scores and re-rate the system
I had to use this when a WEI check failed on me too, Brit. Hopefully this will solve your issues.
HTH