Hi aioros,
Seems strange that you cannot connect using either usb adapter or Wireless?
But if you dont see a problem in Device Manager:
Quote:
device manager shows the controller is working properly but can't connect either wirelessly or with an ethernet cable.
Then Try this:
In Windows, select
Start > Programs > Accessories > command prompt > right click and run as administrator > click yes and you will be @ the Command Prompt
.
Enter the word
ping
, followed by a space, then the domain name. (use
www.google.com
)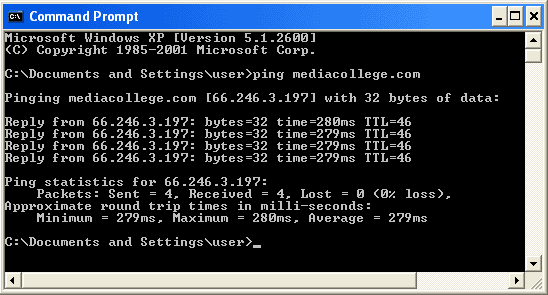 If the results shows 4 replies, the connection is working. The time shows you how fast the connection is. If you see a "timed out" error instead of a reply, there is a breakdown somewhere between your computer and the domain (ie. google)
Try this and tell me the outcome?
Cheers
Dave