Hi all.
A couple days ago, I installed Windows 7 (through MSDNAA).
I have a problem with some devices. The situation can be seen here: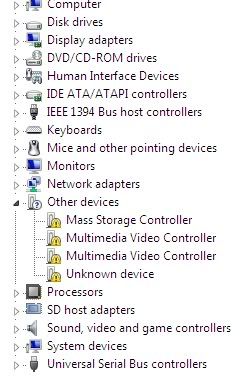 I tried updating driver software through windows and it said it was unable to find drivers

I have no idea what the "Unknown Device" may be. The "Multimedia Video controller" I'm guessing is my Nvidia graphics card? The Mass Storage Device I think is my Magicgate memory card slot, but I'm not sure.
I have an Nvidia 8400M GT graphics card and judging by what I've seen on the resolution window (and device manager), I'm currently running on my standard VGA graphics device, and not my Nvidia.
I manually searched for the drivers for my graphics card off the Nvidia site, but every time I try to install it, I get this messege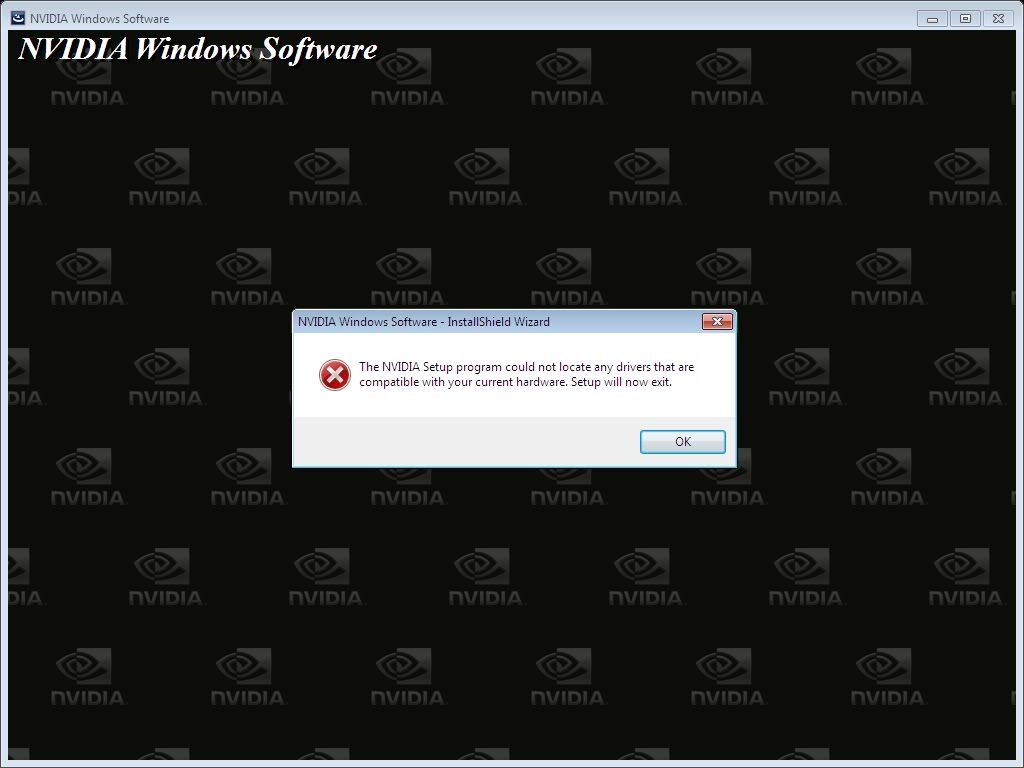 ]I've already tried reformatting and reinstalling windows 7, now I'm running out of ideas. Can anybody please help?
I'm using a Sony Vaio TP3 computer. It's a "desktop" with laptop components and was initially running on Vista.
Thanks