I have done a clean install of Windows 7 (64 bit) on an Acer Aspire 5741 laptop using a retail Windows disk which included SP1. The install seemed to go OK but I can't connect to the internet. The hardware page on the control panel shows exclamation marks against three items, and says drivers are missing for them. These are:
Network Controller
Ethernet Controller
PCI Simple Communications Controller
I visited Acer's support site which has a driver download page for the Aspire 5741. This is it: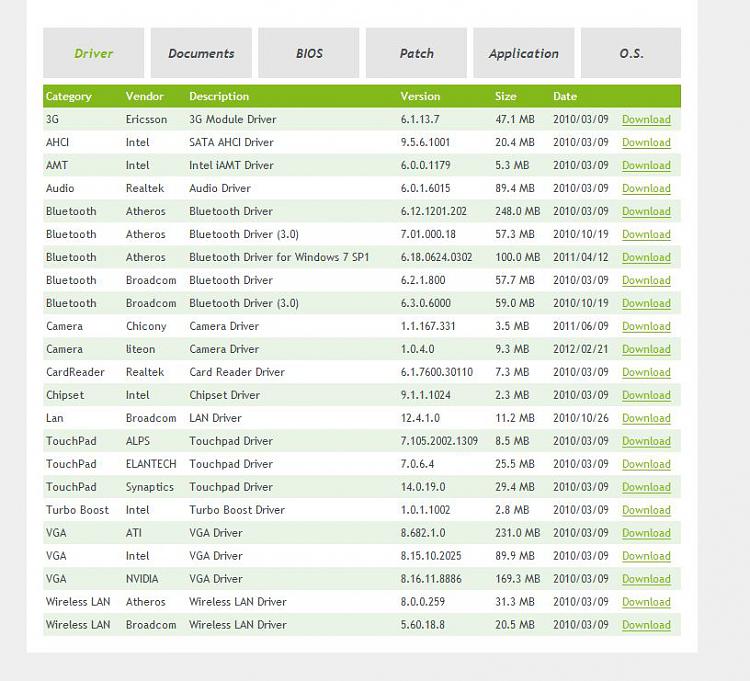 My question is...which of these drivers should I install?
I am using a Devolo DLAN Homeplug connection with a Linksys WAG325N gateway.
[I put this question to Acer support by email and got a reply from Sunil. His answer was, I should.....'update the appropriate drivers'. Thanks Sunil
.]