Hi
I will try to explain the procedure as far as simple i can. Pardon me if some step is not clear as i don't speak English.
1.
You need to get a Windows install DVD. You can either download it from a torrent ( which is of course at your own risk ) or borrow from a friend ( edition doesn't matter ).
2.
Boot from the install DVD and when the first screen appears after the loading bar, press
Shift + F10
( Shift and F10 together ) to open a command prompt Window.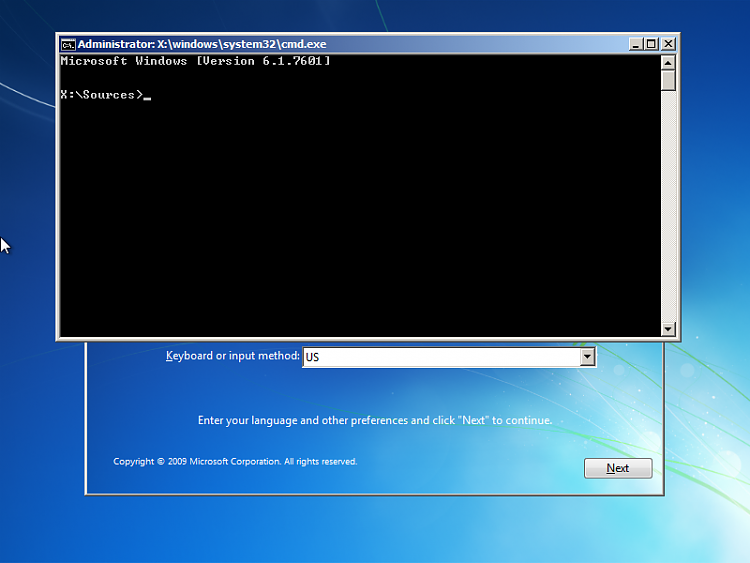 2.
Type
"notepad"
and press Enter key to open MS Notepad.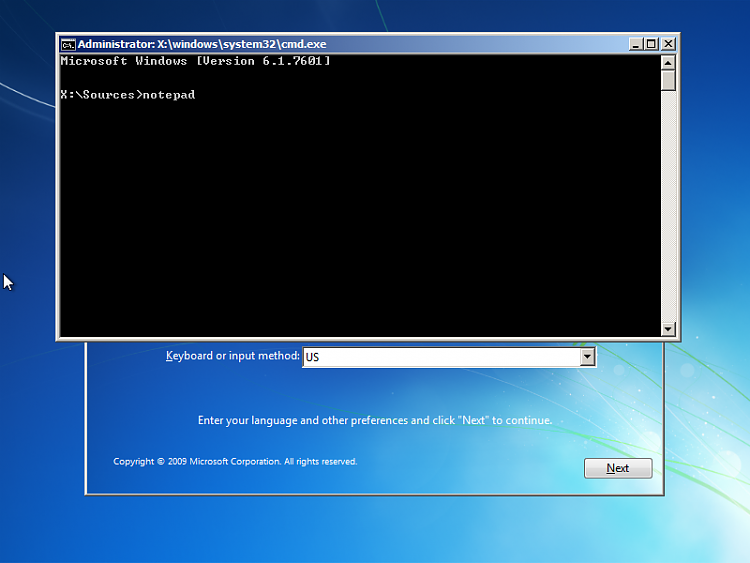 3.
From the Notepad window, choose
"File --> Open"
and the file browsing dialogue Window will be open. On the left pane, click the "Computer" icon and all the partitions on your hard drive will be shown.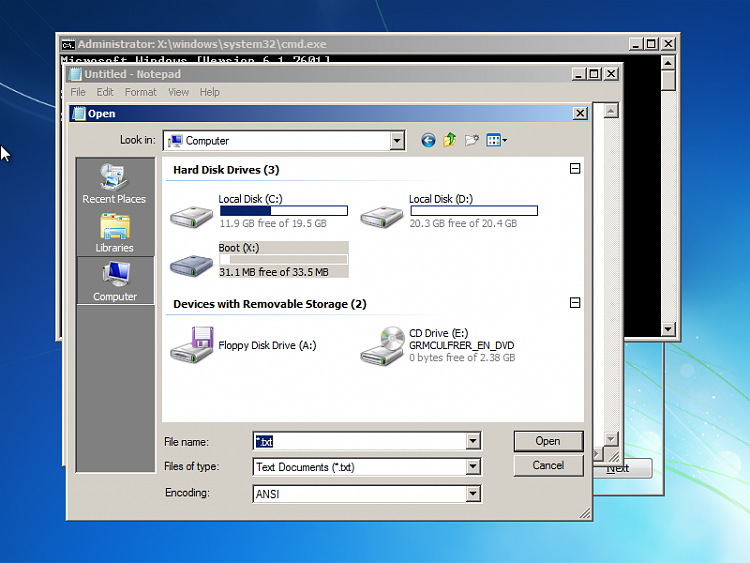 4.
Right click on the
"C:"
drive and choose
"Properties"
. Then deselect the check box
"Compress this drive to save disk space"
and press
"Apply"
button and then
"OK"
button.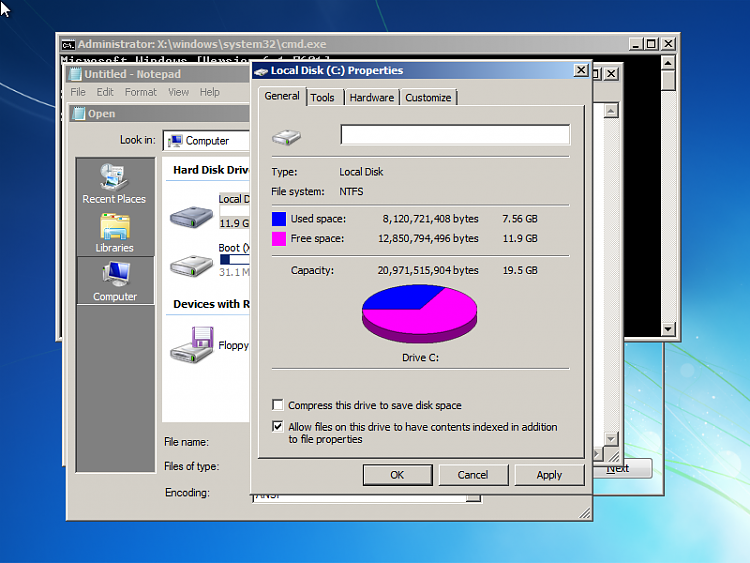 Now Windows will start to decompress the drive but there won't be any progress bar unlike in full Windows. It may look likt the process is hung. Depending on the amount of data, this may take a long time. When the process is complete, the window will close itself. Now reboot the machine and check whether the issue persists.