Of the two problem devices I see, this one shows no driver installed,
Code:
Not Available	ACPI\AOA2011\0	The drivers for this device are not installed.
Look at the second post here,
https://forums.lenovo.com/t5/Lenovo-...er/td-p/872685
The driver listed worked for them.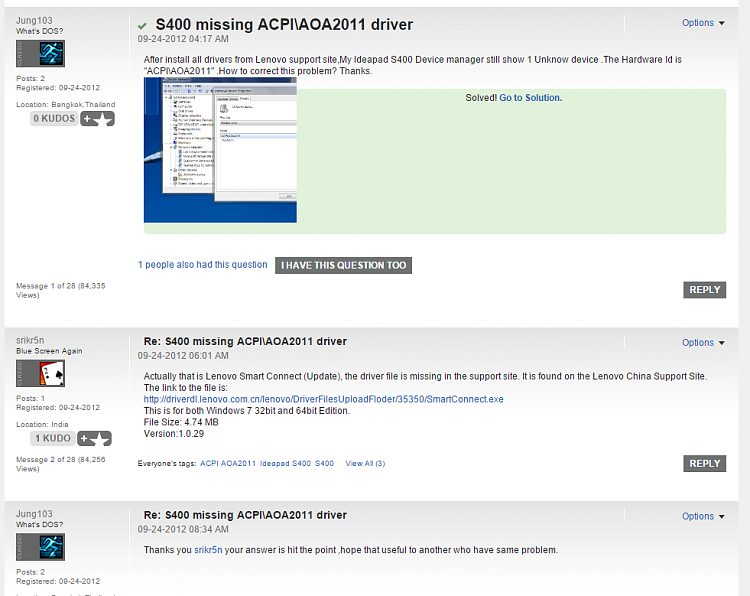 Just an FYI, that solution link in green is to a W8.1 driver.
The other problem device is a disabled bluetooth adapter,
Code:
Generic Bluetooth Adapter	USB\VID_8087&PID_07DA\6&2CAE7568&0&3	This device is disabled.