You're welcome, I should have said or
?
as well, that's why you got that initial warning in your screenshot in the first post.
You can disable it in device manager,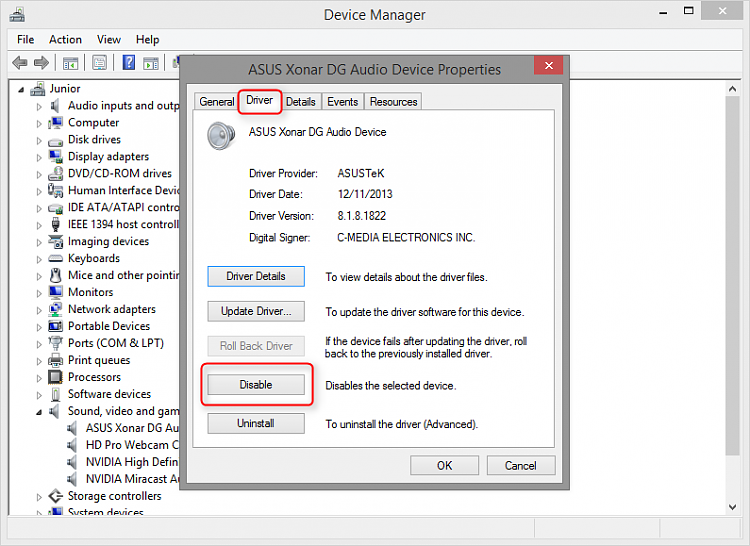 Or install the rest of the drivers,
How to Download the Latest Broadcom USH Drivers | Dell Bermuda
This is interesting from the notes,
Quote:
Notes:
These drivers do not need the Dell ControlPoint System Manager software installed to work.
Refer to the Installation instructions provided on the driver page.
For more information on how to download and install drivers or if your computer is not listed in Table 1, refer to Dell Knowledge Base article: How to Use the Drivers and Downloads Website.
The Broadcom Unified Security Hub (USH) drivers are included in the Dell ControlPoint Security Device Driver Pack, these drivers are located in the ControlPoint download category for your computer.
It also includes drivers for: Broadcom Trusted Platform Module, Atmel Trusted Platform Module, STMicroelectronics Trusted Platform Module, Winbond Trusted Platform Module, O2Micro Smart Card Reader, Dell Smart Card Keyboard, UPEK TouchChip Fingerprint Reader, Authentec Fingerprint Reader, Vista Storage Driver Update (for ATAPI.SYS)
There are no Windows 8(8.1) or Windows 10 drivers for these devices. However you may be able to install them by using compatibility mode. Dell does not guarantee that the process will work on your computer.
Seems you were close after all, it's a type of card reader as well.