@HAVOC:
Hello HAVOC !
Thanks for responding! :)
I resized all the pic's; they're now all
less than 1.0MB so hopefully, you, and
everyone else can see them. Originally
all pic's were less than 2.0MB, which is
the upper limit for jpg's, so I hope they
can now been viewed!
Also, thanks for the link to that Acer
support page.

I've downloaded the Acer Support .exe
file and will run it and get back to you
with the results (I've got to shutdown
and reinstall that modem).
Following is my original post with the
downsized
attachments:
Hi,
I've got a Windows 7 Pro 64-bit, Acer Veriton M4630G-i7477X.
These are the available slots: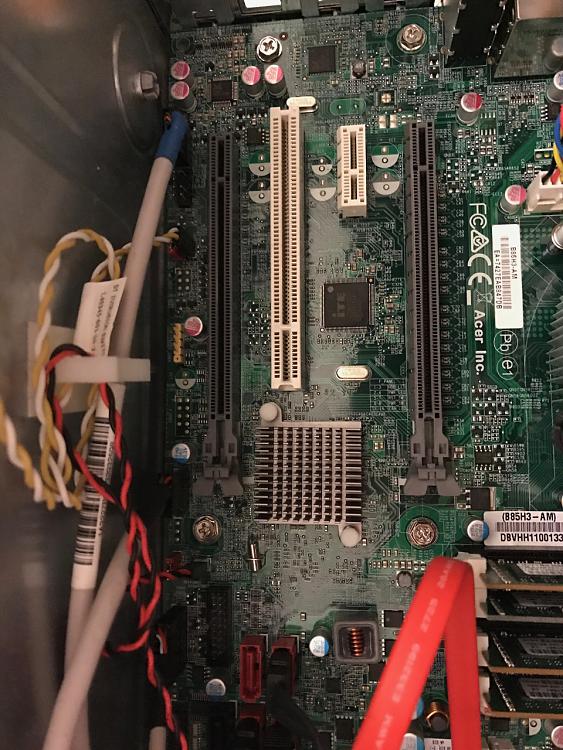 I've got a PCI fax-modem for which I can't find a driver.
I pulled it out of an old pc but no driver disk or documentation.
I've tried using windows to find a driver; it can't.
These are the hardware and compatible ID's from the details
in Device manager:
HARDWARE ID's
:
PCI\VEN_10B9&DEV_545A&SUBSYS_545A201F&REV_00
PCI\VEN_10B9&DEV_545A&SUBSYS_545A201F
PCI\VEN_10B9&DEV_545A&CC_070300
PCI\VEN_10B9&DEV_545A&CC_0703
COMPATIBLE ID's:
PCI\VEN_10B9&DEV_545A&REV_00
PCI\VEN_10B9&DEV_545A
PCI\VEN_10B9&CC_070300
PCI\VEN_10B9&CC_0703
PCI\VEN_10B9
PCI\CC_070300
PCI\CC_0703
I tried searching online using the hardware ID's and I found
something, but its very old (2005) and its 32-bit. I did
download and attempt to install (it was and .inf file) but
windows barked saying it couldn't install it, so I'm guessing
it just wasn't compatible.
I tried using a driver update utility
DevID.info – free driver search and update utility
:
no luck. It didn't even see the modem in the list of drivers
it did find that were outdated and that it updated.
Also tried
DriverIdentifier - The most simple & easy driver updating tool.
to see if it could
identify the modem and get me a driver: nope.
Here's pics of the modem
: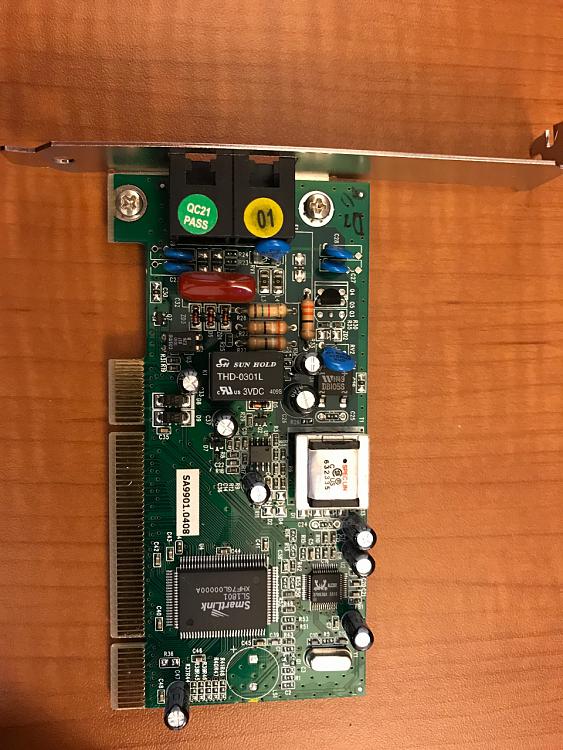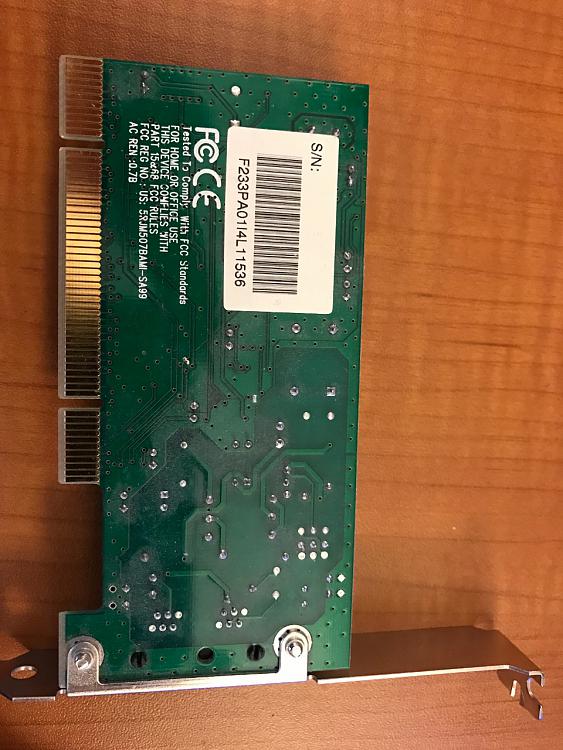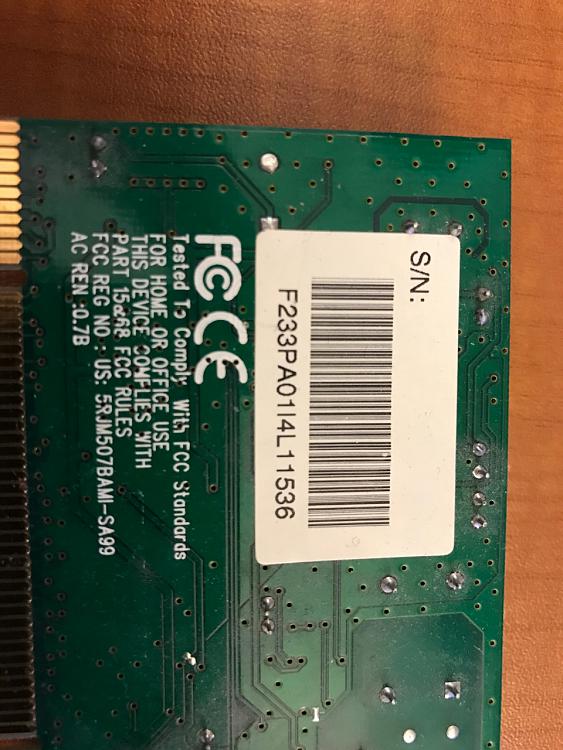 Anybody have any thoughts on how I get this modem
recognized and made useable in my pc?
Any advice is mucho appreciado!