Ok I'm on Vista now and unfortunately these procedures won't work for Vista x64. It won't accept the hacked driver

Here's a couple of images....
Under Vista your scanner will show up as
SBP2 IEEE 1394 Devices
under Device Manager......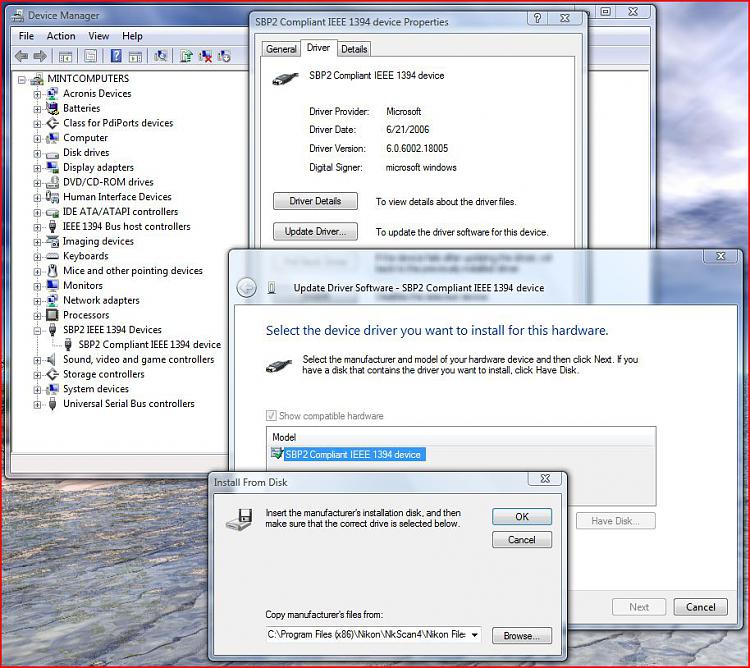 Trying to install the scanners.inf file will result in a message basically stating an incompatibility issue. It want's a 64-bit version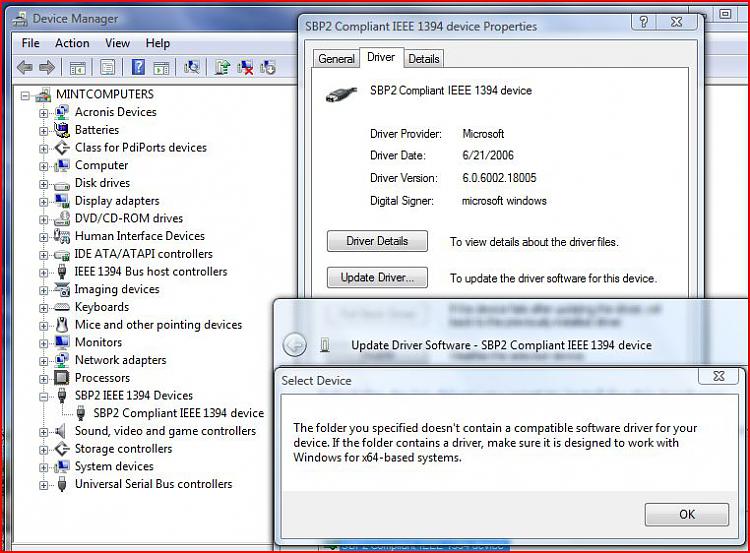 You could try it with your scanner, but honestly I'd be surprised if you got better results than I did. Sorry

Here's the procedures anyway.... Under Device Manager in Vista....
- Look for
SBP2 IEEE 1394 Devices
Double click that and click
Update Driver
and choose
-
Browse my computer for driver software
then click
-
Let me pick from a list of device drivers on my computer
then click
-
Have Disk
and click
-
Browse
and look for the folder where you extracted the
scanners.inf
file
- Click on the file and hit
OK
. If it works the driver will install, if it doens't you'll get the message in the second.
Again it doens't work for me, and I have a Nikon Coolscan 4000 with a FireWire connection.
The only other option I can offer is to go with
Vuescan
which does work under Vista x64.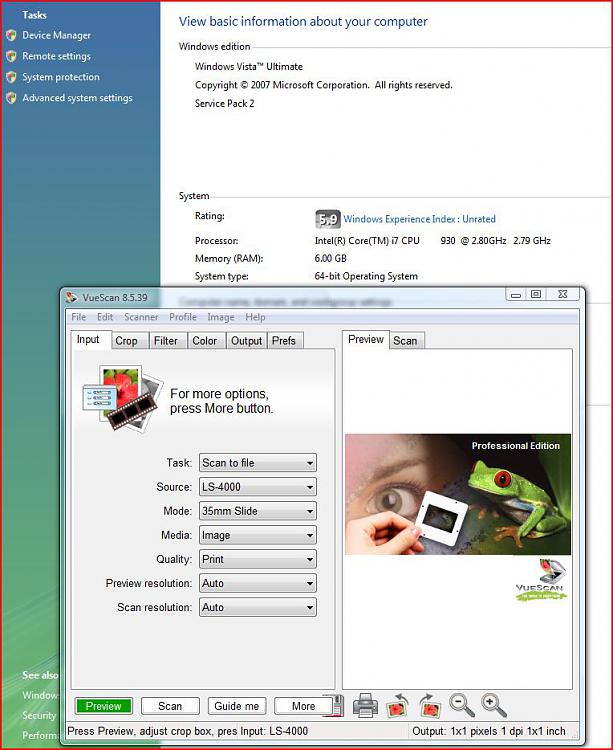 I'll also state that if Vuescan isn't picking up the scanner, then there is an issue, and it may be hardware related.
Let me know.