Again, there's no need to go into
Devices and Printers
since you can use the scanner from there! You need to access it by using the Nikon Scan software itself.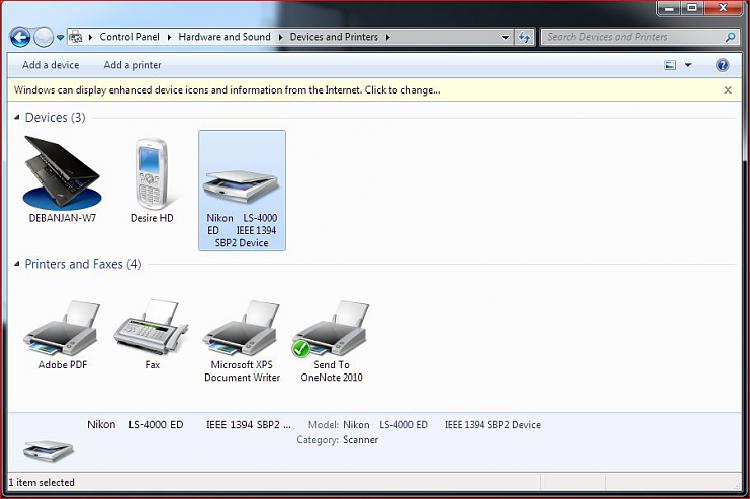 And according to your device manager you have a problem - as indicated by the yellow triangle next to the scanner. Why I don't know.
Are you sure you looked through
all
the links here -
Getting your Nikon Coolscan to work on W7 x64
Also did you get the ini file from me? or Somewhere else?
BTW this shows you how to post images here -
https://www.sevenforums.com/general-d...tml#post852738
sorry but it's kind of a pain to have to download a file then open it to view the image.