Ok, having owned a copy of Vuescan since 2002 I just downloaded the latest version 9.0.93 (both 32 and
64-bit
) and gave both (32 and 64-bit) a try and they worked....
1- Yes, you can import scanned files into Photoshop through
Vuescan
if you have at least version 8.6.66. However this is not a Twain (WIA) driver per se - that is you still can't use the scanner under Devices and Printers.....
However you can use it under Photoshop CS5.... open, click File, Import, choose Vuescan and Vuescan will open and allow you to scan and import to PS....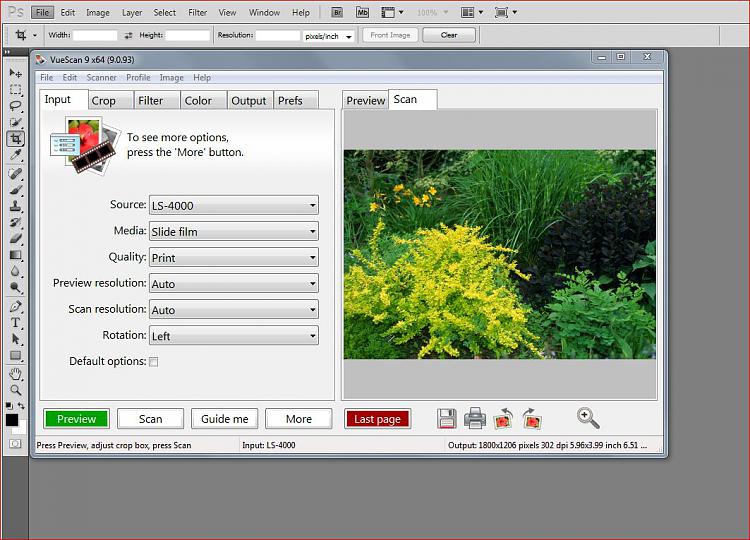 So yes, you can do this if you use Vuescan.
With regards to Vuescan though.....
As I've said, I've owned a copy since 2002 and when I purcahsed mine I bought the Professional version that comes with lifetime updates. Today that version costs 79.95 for Pro, 39.95 for Standard. Standard comes with a 1 (one) year upgrade subscription -
VueScan Scanner Software for Windows 7, Mac OS X Lion, Linux, iPhone, iPad, iPod
. I believe you can also try it out for 30 days (used to be) but I'm not sure now.
BTW even though I have Vuescan I don't use it. Never really liked the way it worked. I keep my scans simple, just scan and edit in PS.
Anyway that's the deal. Later.