It seems the razer software and device manager are confused which driver is being used:
The mouse should show up in 'Human Interface Devices' instead of 'Mice and other pointing devices':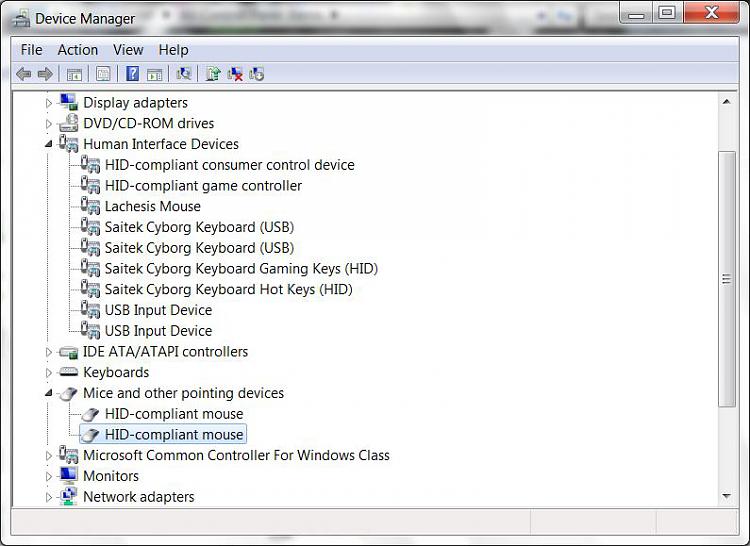 For those having trouble, have you tried: (if you can use the razerware that is)
disabling acceleration
adjusting the polling rate
reseting both profile and config
A little while ago, all the side/extra buttons stopped responding completely in both Seven and Vista until I reset the profiles/configs. It could be worth a shot.
I haven't had a problem with either the mouse or software since build 7000. Then again, I updated the firmware to 1.91 under Vista x64.