i already check some of the threads here about this kind of error
i tried to figure out what i can do but
i think i will need to do it in another way
because their version of Win7 is different from mine
as well as their computer and everything
so i decided to make a special thread for my PC specs
here are some of my computer SPECS:
1) OS: Windows 7 Ultimate 32bit
2) Mainboard EMAXX: EMX-MCP61M-iCafe
3) AMD Athlon (tm) 5000 Dual-Core Processor, 2.2 Ghz ~
4) NVIDIA GeForce 9600 GT (1777GB memory)
5) 2 GB of RAM
so, how can i solve this problem of mine about Coprocessor
because as far as i remembered, i download this new vcard
driver from this NVIDIA website:
GeForce/ION Driver Release 190
so far, that was the last thing i did before i see that Coprocessor error
i hope u could help me on this problem . . . THAAAANKS advance!
Screenshot: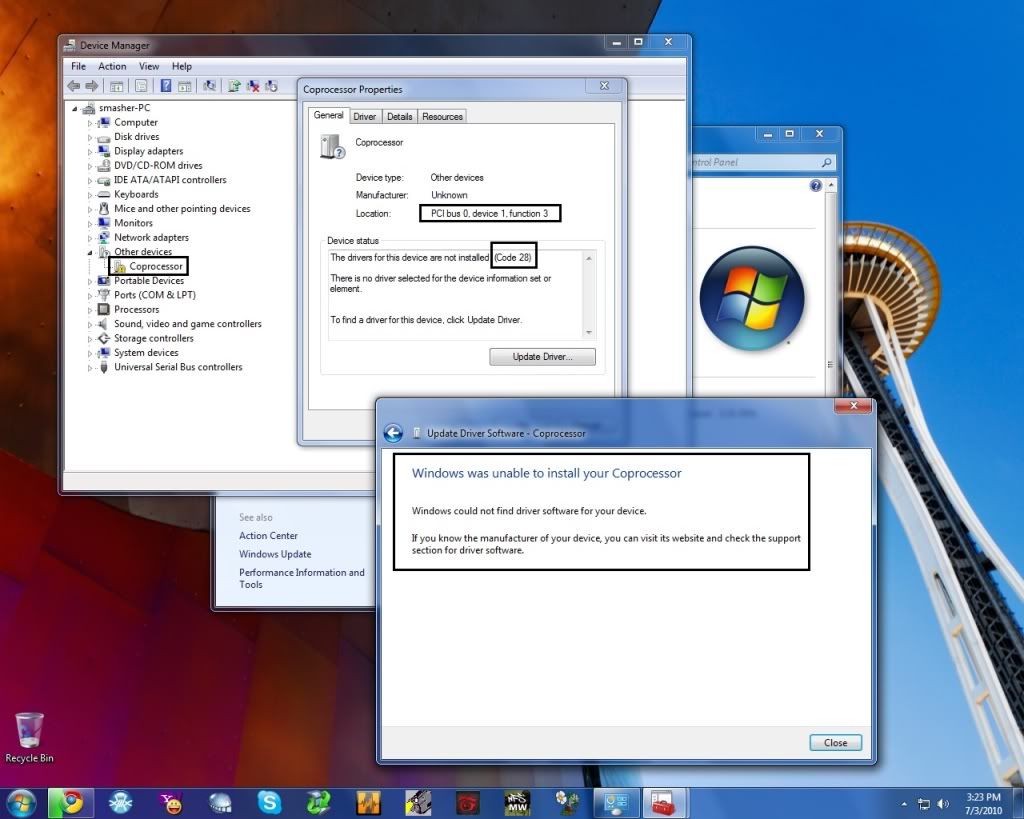 Hardware IDS:
PCI\VEN_10DE&DEV_03F4&SUBSYS_00000000&REV_A2
PCI\VEN_10DE&DEV_03F4&SUBSYS_00000000
PCI\VEN_10DE&DEV_03F4&REV_A2
PCI\VEN_10DE&DEV_03F4
PCI\VEN_10DE&DEV_03F4&CC_0B4000
PCI\VEN_10DE&DEV_03F4&CC_0B40