Process Hacker is a feature-packed tool for manipulating processes and services on your computer.
To enable viewing the properties of all processes, goto "Hacker> Show Details for All Processes" on the menu

It supports:
* Running a program as almost any user, including SYSTEM, LOCAL SERVICE and NETWORK SERVICE.
* Viewing, terminating, suspending and resuming processes
* Viewing, controlling and deleting services
* Viewing/enabling/disabling/removing process privileges
* Viewing process groups
* Inspecting PE files (exe/dll/ocx/sys files)
* Viewing, terminating, suspending and resuming threads
* Viewing and closing process handles
* Viewing modules, finding the address of an exported function, changing page protection, reading memory and viewing file properties
* Viewing memory regions, changing page protection and reading and writing
* Searching through process memory, either using literal data or regular expressions
* Scanning for strings inside process memory
* Getting heap information
* Viewing DEP status and other additional information.
Heres just a few screen shots, There is quite a large amount of functionality and features available than whats shown here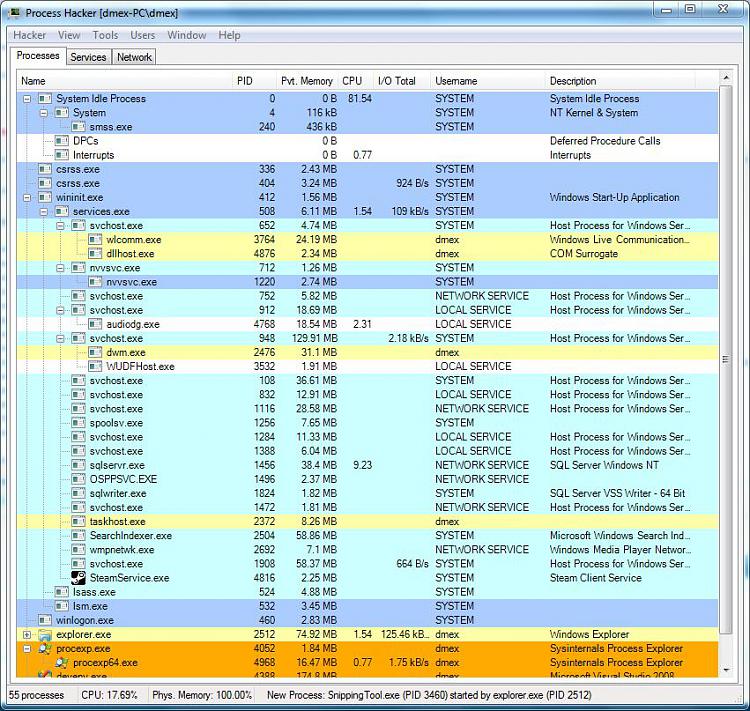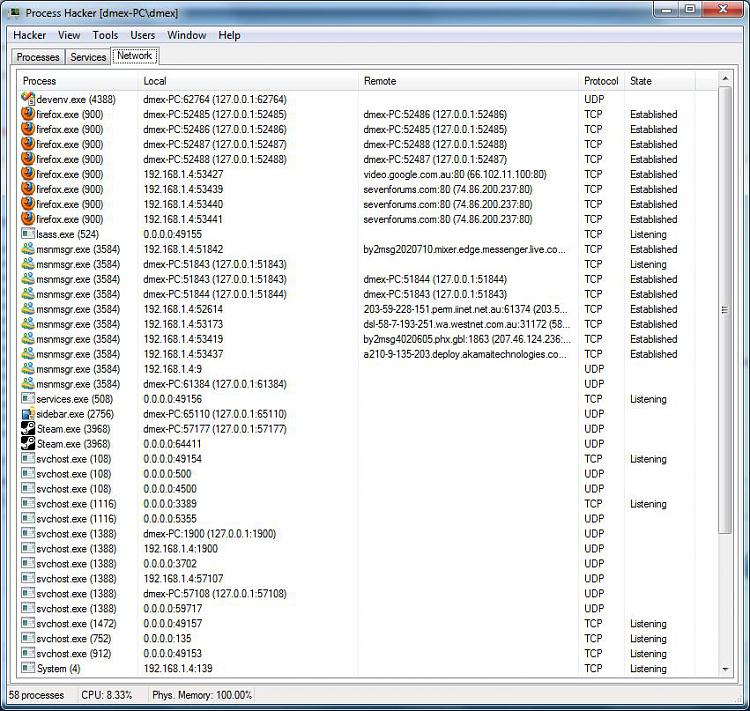 If you find any bugs please do let me know

Home - Process Hacker