Heres a look at DARN UI with the Primary Needs HUD plug in: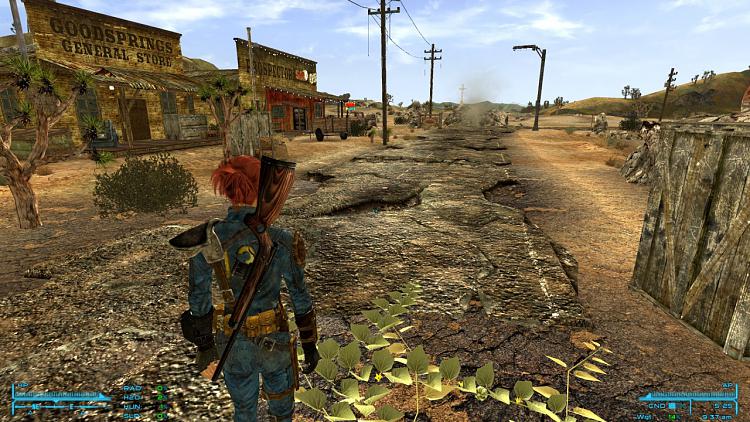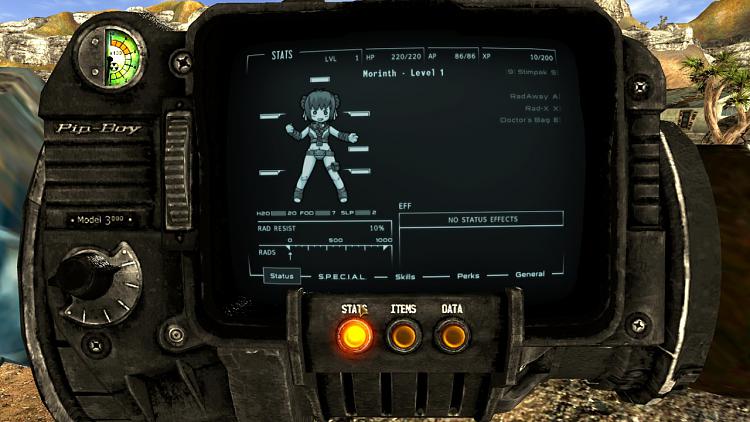 For this one, you just need to edit your .ini file to add the fonts.
You also need the 2 mods obviosly, and New Vegas Script Extender (For the PN HUD plug in)
Mine has the Pitt Gall Ststs & Icons, but the UI will look the same without it, will just be the FO boy instead.
Beyond the UI mods .. Not sure what else to suggest. My texture mods for example are a combination of ACES landscape, and parts of the NMC HD overhaul from FO3 (since most textures were reused)
It did take a bit of work to get it all organized, and turned into a FOMM though.
Im not really sure off hand what other texture mods are good.
OH .. I also use a couple of the modules from XFOs overhaul.
Unsneak, Unmsg, and the Hardcore Hunger/Third - Food/Drink plugins.
This makes it so theres no "Hidden" bar when sneaking, or "Empty" message on crates.
The Hardcore plug ins make Hunger and thirst increase a bit faster. I found default to be to slow. So youll need to eat and drink a bit more often.
The other makes it so that Food and Drinks just satisfy needs and you get no healing from them.
So, Stimpacks will be your only means of healing.
I find this helps a bit with immersion.
And as mentioned, Electro City is really good... and New Vegas redesigned is a must IMHO. But sadly you cant get it ATM.