Dead Money tells the tale of the Sierra Madre casino and the fabled wealth trapped inside.
You're lured to a location by a radio signal you receive on your pip boy. Once you find the signal you're knocked out and when you wake you're in a different location with a bomb collar around your neck and all your weapons, equipment, and bottle caps gone - you basically start from scratch, which is why it's recommended that you be at least level 20 before starting the DLC.
Your puppet master is a character named Father Elijah who threatens to blow your head off if you don't do what he says/wants. He also warns you to keep your companions alive since you die if one of them dies.
If you're a person like me who likes to explore there's stuff galore to find – weapons, coin, and equipment - if you can navigate the mazes like locations, ghost people, the cloud, speakers and radios.... and the holograms.
Performance wise I had no issues despite all the bugs I ran into with the base game (Fallout New Vegas).
Graphics – You want graphics? This is Fallout 3/Fallout New Vegas. 'Nuff said, but here's two screenies....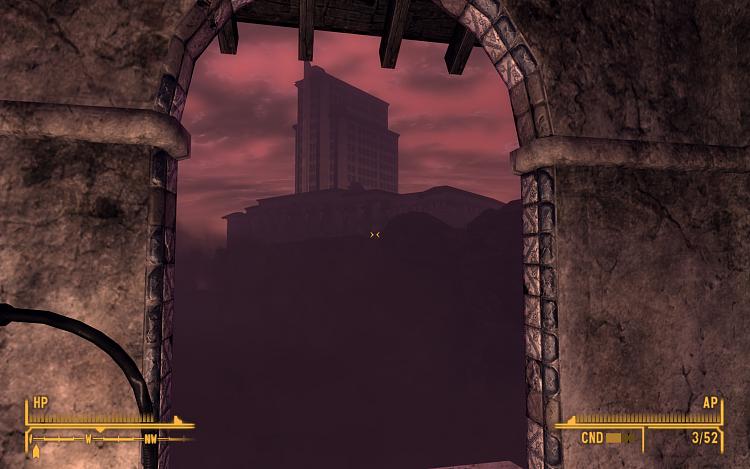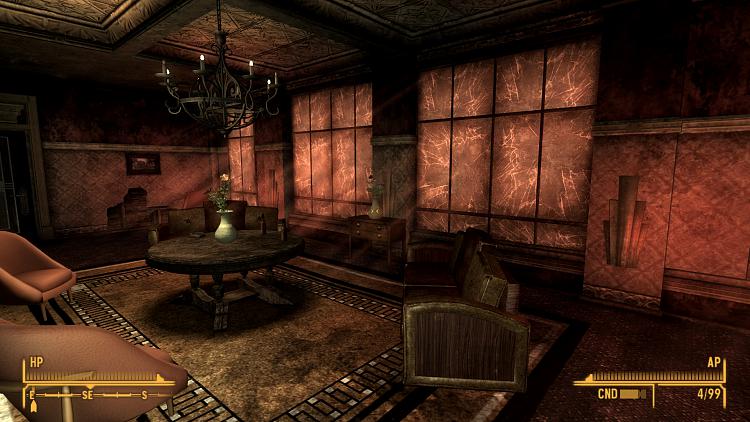 Anyway despite some annoyances - maze like locations, repetitive character dialogue – they tend to repeat the same thing over and over again when not talking to them, and oh BTW, one of your companions is a mute, so you have to follow the dialogue presented to you when dealing with this character – the problem is that the text flies by so fast that you have to be a fast reader – all the while trying to figure out what the character is trying to tell you - it is a DLC well worth playing and you do get a fair bit of content with this one. Good story too, if you can follow it.
Anyway I'm now on to the second DLC for FONV – Honest Hearts.
Give it a try :)
Later