OK, bear in mind it's early in the game so this is all I have - the good.....
Very early in the game
Those white specks you see are rain drops - We have rain.
The stars come out

Now the bad - Ok, I think I have a problem/found an issue.... for some odd reason the colors in the game is shifting to a moss green

First noticed here. I found that backtracking actually restored the color to normal.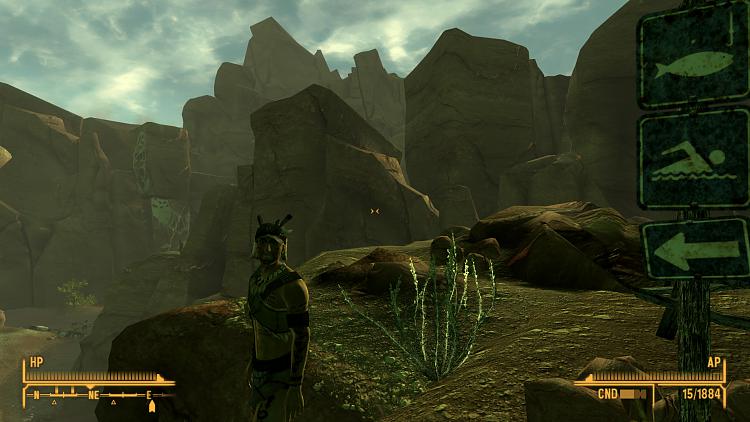 Not too bad but there is a green tint
Getting worse
Really bad again!
I know it's not the monitor as I can Alt Tab out of the game to the desk top and open an IE page or some other program and all is fine, no color shift, but if I go back to the game, the green tint is still there

Didn't have this issue at all yesterday when I was finishing up Dead Money so again I don't think it's the monitor. Hmmm, looks like a little research is in order.
Will post results later as it's getting late for me now.
Later

Definitely the game! -
HH DLC green tinted screen glitch... - Fallout: New Vegas - GameSpot Forums