Run into some problems, I'm afraid!
I got the new PSU today, and immediately set to installing it. I got the machine opened up fine, got the original PSU out. Initially I had problems because the new PSU isn't as deep as the original one, and it wouldn't quite fit the space in the chassis, but I managed to get it in, if a little unsatisfactorily. Then, when I was putting the new one in I put all the cables in the right places, connected the peripherals, the 12 pin plug into the motherboard, etc. I discovered that I was missing a cable. There's an 8 pin male socket on the motherboard, just under the 12 pin socket, which I removed an 8 pin female from when I took the original PSU out. There isn't a corresponding plug on the new PSU. There's one that's the same shape, but it's only a 4-pin female. I found another male socket on the motherboard which had a matching 4-pin, so I plugged it in there and hoped for the best. So, I plugged in the machine and flicked the switch on at the mains, then the PSU, then on the PC. Nothing happened, except a faint, high-pitched whine from the PSU which lasted after I switched off the PSU and the mains.
What on Earth is going on here?!

I've removed the new PSU, put the old one back, and got the PC running again (as you can probably tell, since I'm posting to this thread using it). Below I've attached some pictures, since I haven't a clue what these cables are for, and I'd fail at describing them: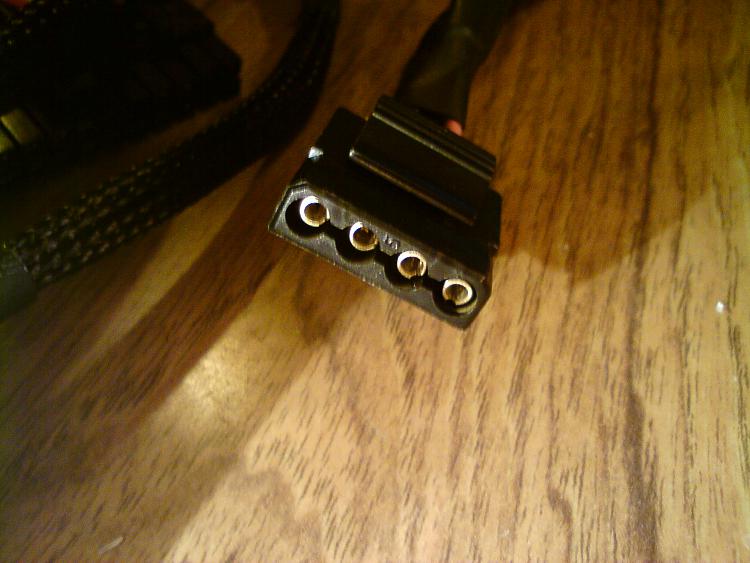 [Another cable which I didn't find a use for. What is it for?]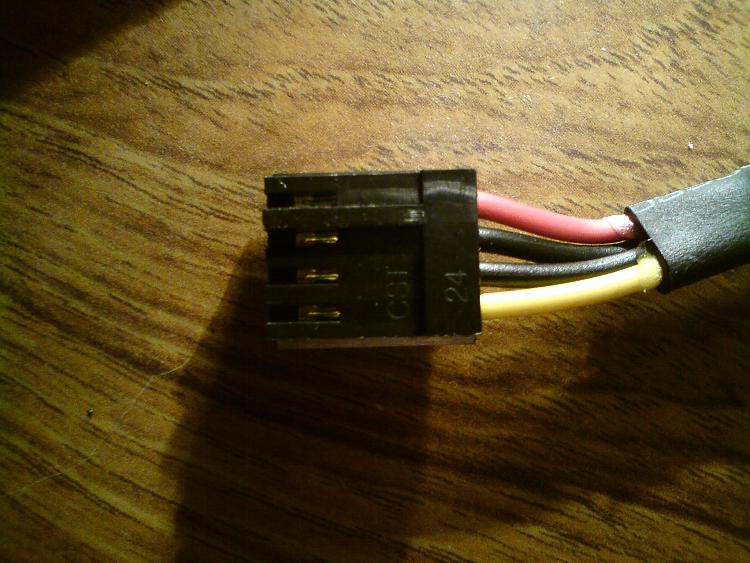 [The 4-pin female which]
[The 4-pin female which]