I keep refering to "PS2 graphics" becase not all of us have DX11 capable cards. Perhaps setting DX11 rendering mode looks better than DX9, though I don't see how this could look any better, unless they make more tweaks (I have seen with my own eyes that it doesn't change much)... and that's not likely to happen.
Here is a very simple comparison:
Origins
DA2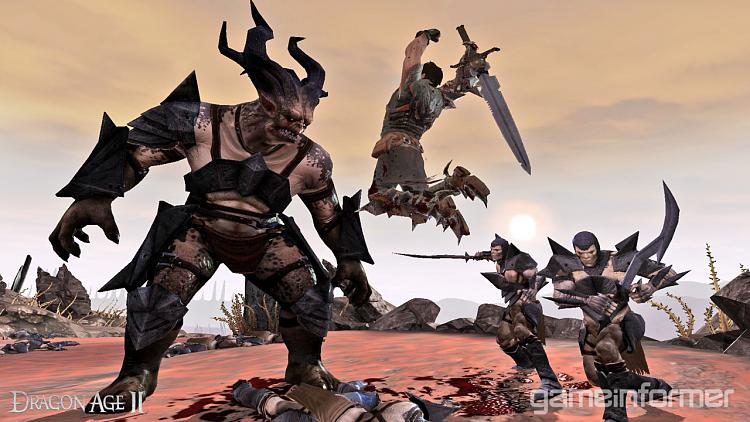 Also, I keep seeing characters' clothing in DA2 demo and facepalming at how it all looks tied together and blurry, it's just a damn freakfest.
ANd of course graphics make a good game, if it wasn't the case, we'd still be playing games on Atari... We all spend our money on GPUs for a reason, so the last thing I want is to play something that is so annoying to the eye. Not that I'm saying that I won't play DA2 solely because of the graphics... Nothing else is pleasing to me either, from story to gameplay.
The presentation of DA2 is excellent, as expected from Bioware (remember the first DA2 trailer? I was so excited because it looked so good), but that doesn't make things any different for me, and that's why I never trust game developers and never pre-order games...
Witcher 2 is an exception I will NOT regret... ever! lol