Im actually going to put off playing the game to much untill the patch comes out.
First off, I agree there are many bugs.
This all may sound as if Im picking the game to death here, so just to be clear...
I agree with Tepid .. Yes Its worth it.
And while nothing Ive encountered so far is Game breaking, they are minor annoyances. I do want to see it fixed.
Some other issues Ive noticed:
Some minor graphic gliches.
In the beginning,for example, a mud puddle that was hovering over the ground.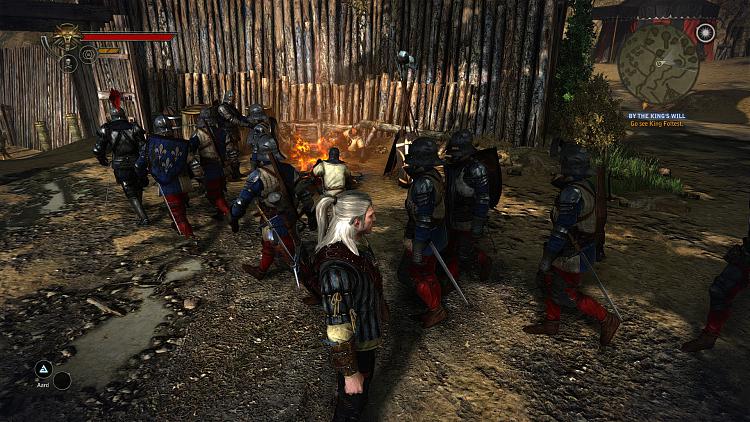 Its actually hard to see in this screen shot, but its not actually on the ground as it should be.
You may be able to tell from the soldiers foot thats suppose to be in the puddle.
Its actually in his leg.
Some peoples names.. possible bug? Look at her name.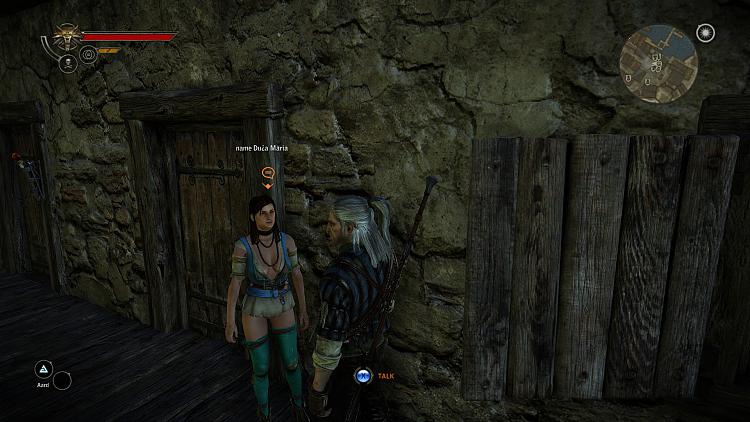 Performance:
Peformance isn't as good as it should be IMHO. I think there needs to be some optimizations done, which should come in patches. Newer GPU drivers should help as well.
My 570 was able to run the game fairly well at high settings, with Ubersampling turned off.
Few hiccups on occasions, but overall its running pretty well. Still room for improvements.
Audio:
Also, 5.1 Audio issues, at least for me.
At times it sounds great. Other times, ambient is drowning out dialog to the point you can not hear what they are saying.
Difficulty/Controls:
Difficulty seems way off. Or maybe Im just bad at the game.
Normal difficulty feels as if its set to Very Hard. Perhaps after I get used to the new combat system more/or level up and gain more skills it will be easier.
The game seems easier to play with a 360 Controller. But even with the controller, there are occasional issues Blocking etc.
I also find the inventory sorting/layout simply horrible.
Having said all that ....
The game is beautiful. And it is quite enjoyable. I think anyone who liked The Witcher will really like it.
Even with some of these problems the game is still good. Once a few bugs are squished, it will be even better.
Lets hope they stay on top of the patches.
I would reccomend the game, especially after some of the bugs are fixed.
Im still just in Chapter 1 however, and waiting for the patch to get to much further in.
--
@Tepid
Have you tried the Hotfix drivers? AMD was supposed to have released a Hotfix Driver, that improves the performance of the game.
As for Nvidia, un-installing the 3D Vision drivers helps, and upgrading to the Beta Drivers will help performance.