I got my Oblovion GOTY edition through STEAM a while back when it was on sale for $8.
I've not had any issues with it under Win7 x64.
Although the game is a bit older, with a few texture mods, it can still look quite nice.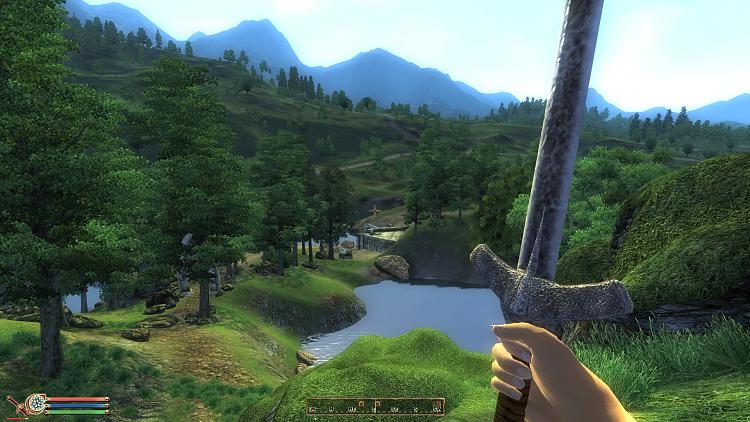 I really like it. In a sense, it a bit like fallout gameplay-wise, only w/magic and swords etc.
It has some issues as most of Bethsedas games. The stuttering that the can be present in the engine. Oblivion seems to suffer a bit more than fallout though.
But I did find the Script Extender and Anti-Stutter plug-in work quite nicely.
Overall however, the game does run pretty good, and the gameplay is good.