This should work just fine.
Alternatively, you can create a profile that will only be applied for that game.
-- In 3D Settings, click the Program Settings tab, then Click "ADD"
Browse to, and add the .exe for the game you want.
Then, select it, scroll to the bottom and force Vsync On.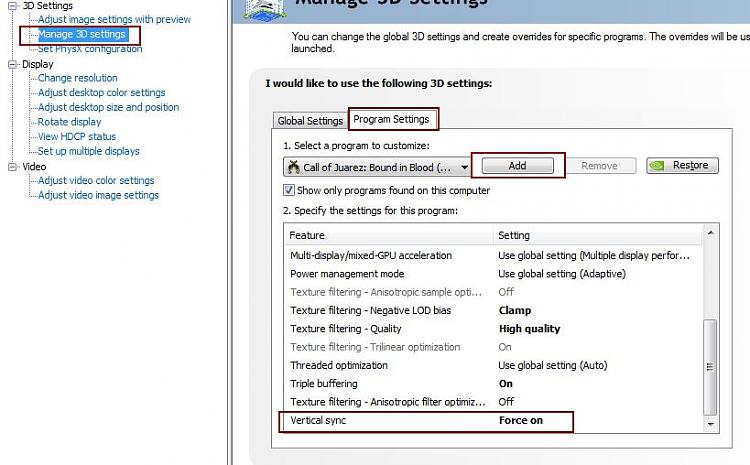 As mentioned, this can be done it in the Gloabal Tab and work just as well.
The only difference is "Global" changes will be applied to all games, and changes in Program settings will only be applied to the particular game when it is launched.
Either way you choose to do it, it should work.
Also, I would recommend enabling Tripple Buffering with Vsyync as well.