Just started a new Imperial Female for a heavily modded play through of Skyrim.
Some screen shots of the textures Im using. A Mix and Match of several packs.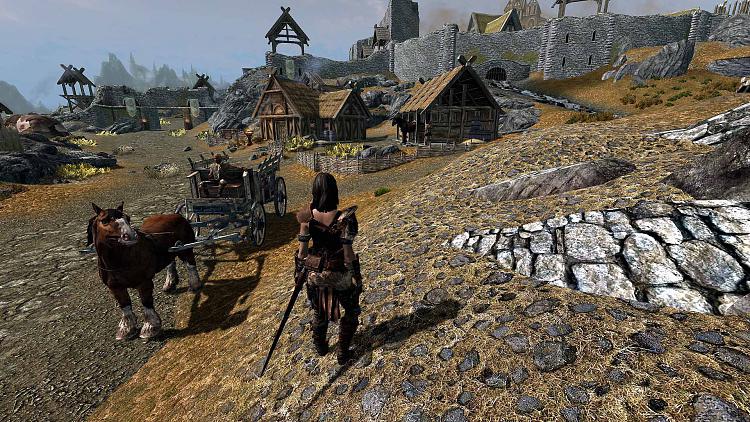 I haven't really been anywhere yet so all I have ATM. This play through has no fast travel allowed, except by carriage.
Also, using ACE, DUEL Combat, and Phitts Alchemy/Food to name a few for game play.
No health regen. Have to use heal spells or potions. Potions heal over time and do not stack, so no spamming heal pots.
Food offers short duration buffs, or Regen. Works well. because some food may offer a Health regen of 10 or 15%. But with 0 regen, those foods regen health very,very slowly. And not that much of it. So while a little helpful, its just not good for using food as a healing source.
This combined with Frostfall w/WEAR, makes things a lot more challenging IMO.