i am currently playing ep2 now, found some new bug, first is the HUD with the semi automatic gun's contact grenade display and the pulse gun's energy orb display, they are gone!!! so no way to know what I have against enemy!!
the second is some minor texture bug, but just updated my graphic card's driver, solve some graphic bug in Half life 2, but some in ep2 still occur: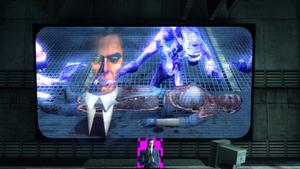 and i guess one more minor problem, not sure if its a bug though, the auto save no longer screen cap, only leaving a half life logo: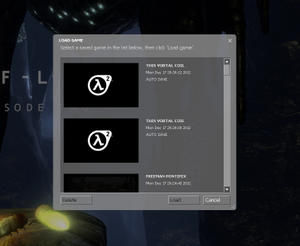 and this is my spec:
processor: intel core i7-2670QM CPU @ 2.20Ghz 2.20Ghz
memory: 8GB
windows: Windows 7 64-bit premium home edition Service Pack 1
Graphic: Nvidea GeForce GT 540M (Main Graphic Card, just driver updated) & Intel Graphic 3000 (used in low performance demand task)
again many thanks in advance!!
keithktam