Hi worldwide Fellas...
I've tried to install FSX but the installer checks the system to start the installation and stops due to a *.temp file not responding and W7 offers 'search in the web for the solution' (no solution found) and 'close the program'... and installer quits.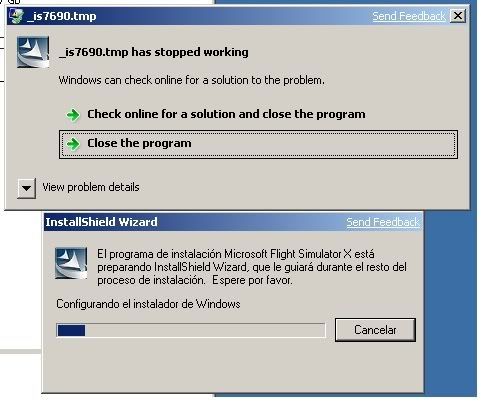 I run everything as ADMIN and all the permissions , I clean all the temp files, reboot, and no luck.
Anyone out there with the same issue or any ideas?
best regards from Spain