Can someone help me to steam to work? I was able to install it and able to view friends and the games down loaded, but when I try to run any game through steam it crashes. Here are some of the errors I getting
Could not load filesystem dll.
FileSystem crashed during construction.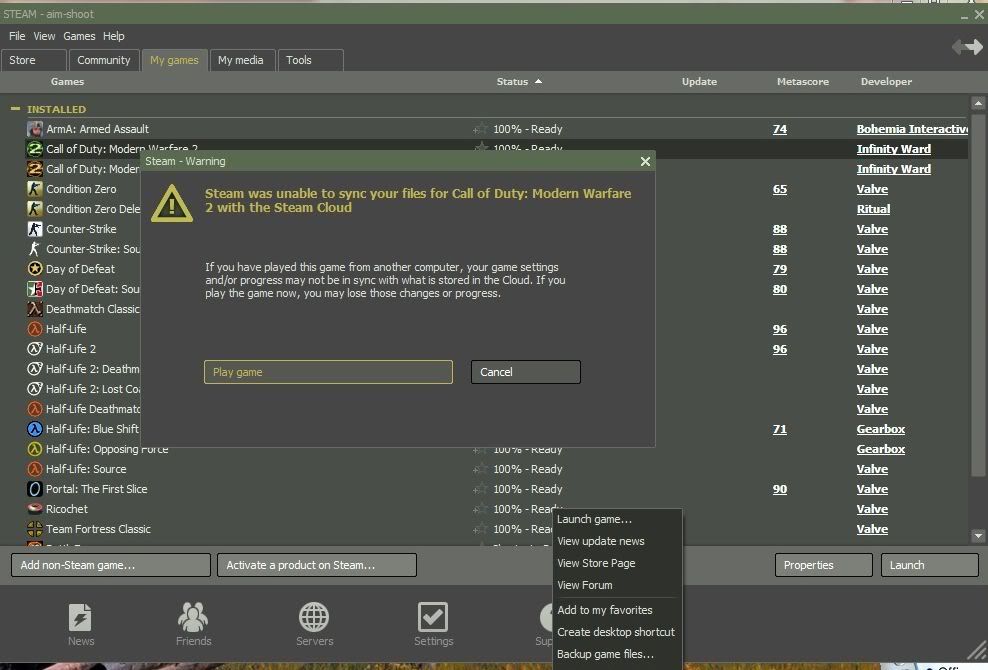 Windows 7 64bit Ultima
Thanks Bob