Hi Waggy, welcome to the forums :)
You'll find that 'Documents and Settings' does infact exist if you have 'Hidden files/folders' and 'Protected operating system files' enabled.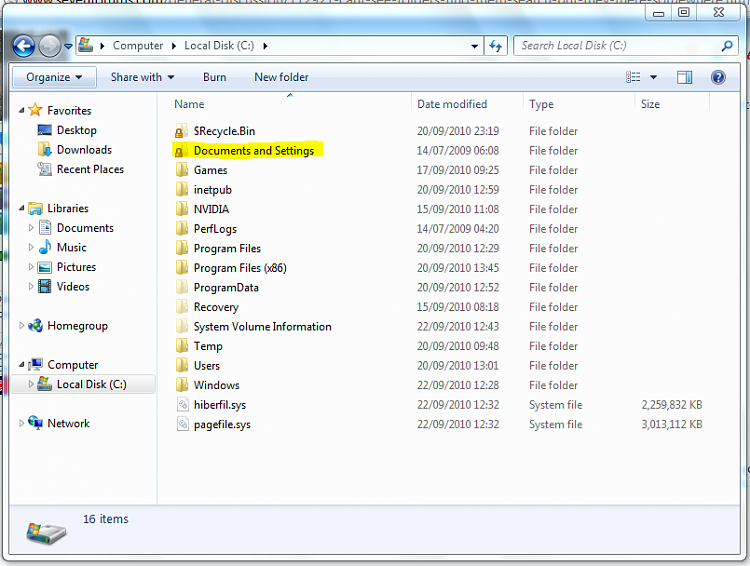 You'll find that it's a system created folder that 'should' control the libraries for sharing etc therefore you will not be able to create a new 1. XP used to house all the user data in that folder but since Vista it's now all housed in the 'Users' folder.
Hope this helps :)
OS