Thats why you can't extend your desktop across both monitors. As far as Windows is concerned, you only have one monitor connected.
In order to be able to have your desktop extended across monitors, each monitor must be either plugged into physically unique graphics cards, or each onto individual VGA headers provided by the graphics card.
Using a VGA splitter will not work.
Most modern graphics cards today come with two VGA/DVI/HDMI headers for connecting monitors. If your graphics card has only one header to connect a monitor, then you'll have to upgrade your card to something better that can accomodate two monitors.
If your graphics card have two header, but one is VGA and the other is DVI, then you can always get an adapter, like what I'm using:
From there, you can right-click the desktop, select "Screen Resultion", and adjust the appropriate settings: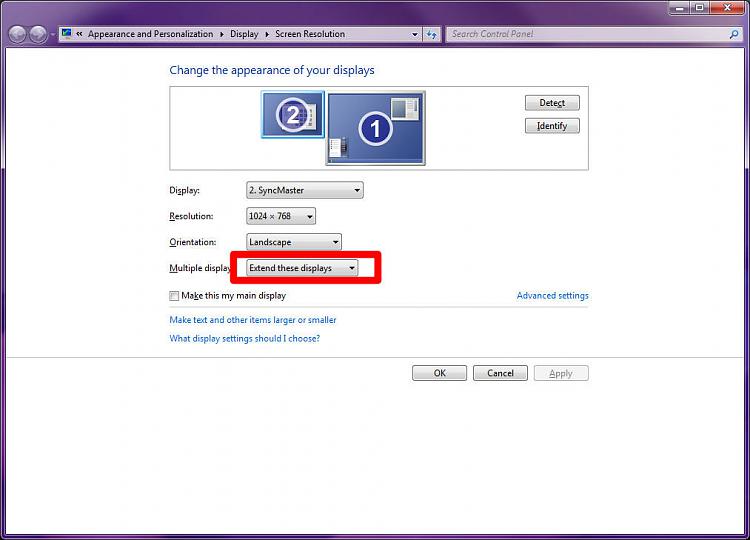 If your monitor does not show up in the "Screen Resolution" settings, then you can click the "Detect" button to force a detect, or you can reboot Windows.