Open desktop context menu by clicking left mouse button on an empty spot on desktop and then right click. Choose
Screen Resolution
, choose
Show desktop only on display X
, where X is the number of the monitor you can still use. Now all windows should be visible on your display.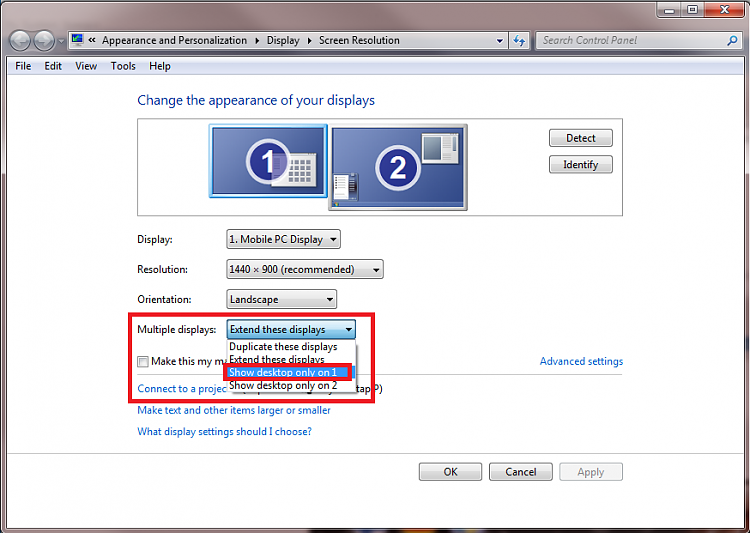 - OR -
Use keyboard shortcuts to move a window. Here's how:
- Click the taskbar icon of the window you want to move to make it active
- Press
ALT + SPACEBAR
- Press
DOWN ARROW
- Press
ENTER
- Press and hold down
LEFT ARROW
if you want to move the window to the left,
RIGHT ARROW
if you want to move it to the right
If the window does not move, the reason can be that it is maximized to full screen. If this is the case, the procedure is the same as above with two extra steps in the beginning to restore window so it can be moved:
- Press
ALT + SPACEBAR
- Press
ENTER
- Now follow the steps from above
A tip: if you still have problems to move a "ghost" window, open an explorer window, for instance your user folder, on the display you still can see, and practise the above mentioned procedure. This shows you what happens after every keystroke, and helps you to understand how it works and troubleshoot why your hidden window is not moving.
Kari