Well, I have to say, Windows 7 is working out okay on my new notebook. But I hate the window live email program. Is there any email program out there that is almost like outlook express? I could move around the program like there was no tomorrow.

Thanks.
Timlab
There really isn't all that much difference between Outlook Express and Windows Live Mail. I hear alot of complaints about how the WLM layout is so completely different from OE, that it's unusable. I don't see the difference: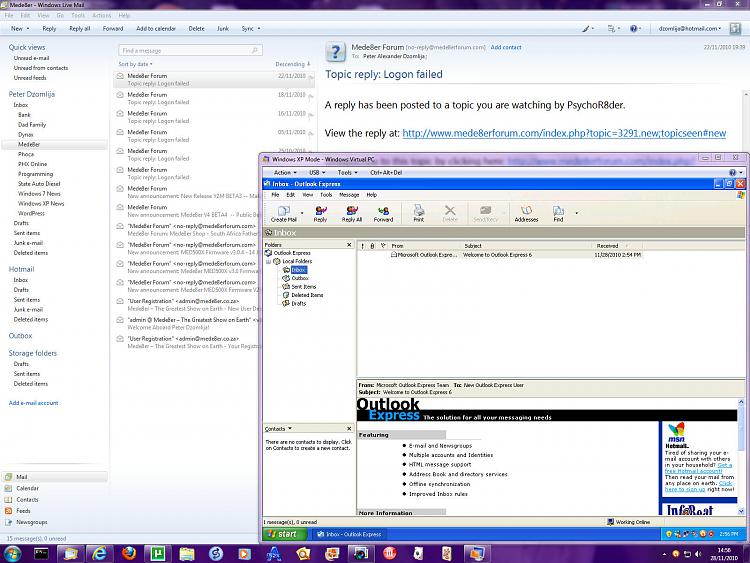 And it's just as easy to get WLM mail to place the Reading Pane below the list of messages. Just click "View" then "Layout". Other than that, the two of them are virtually identical...
But if you REALLY must use Outlook Express, then why not use Windows XP Mode? The above screenshot shows Windows Live Mail and Outlook Express running in a Virtual XP Desktop.
The following two screenshots shows me starting only Outlook Express in Virtual XP mode, and Outlook Express running in Virtual XP Mode:
If you want instructions on how to get this done, start a new post, let me know which on it is, and we'll take it from there. Although I'd rather you get used to Windows Live Mail, or use the full Outlook program from Microsoft Office. Far fmore secure than Outlook Express can ever hope to be.

The choice is yours.