Computers location set to United Kingdom, real life physical location Germany. German Windows 7 Enterprise, changed to English using language pack. Google location set to auto detect (Leipzig), language set to English, search languages set to English, Finnish and Swedish. Typing google.com automatically redirects to google.de.
Searching "Netgear Router":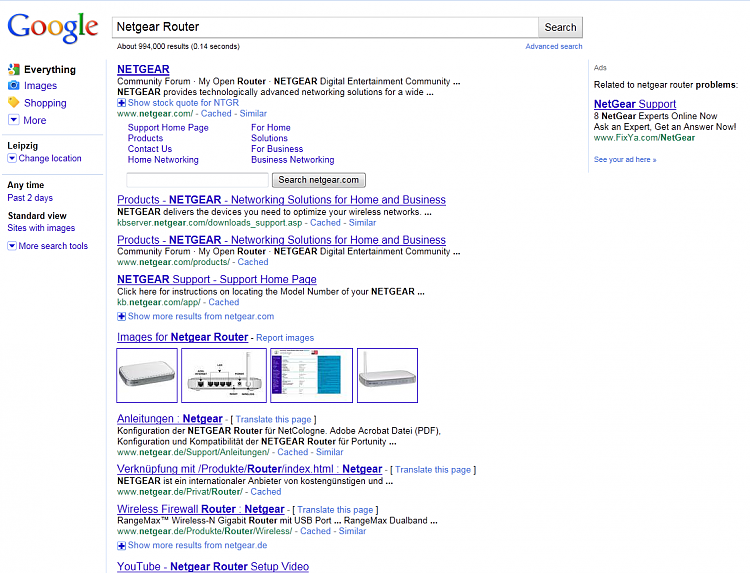 Logging in to a German user account on same machine, computer location set to Germany, Google location to auto detect, language to German, search languages set to German, English, Finnish and Swedish: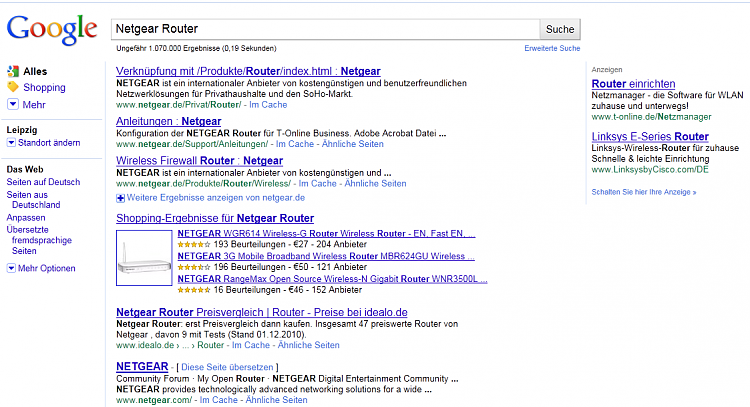 Same computer, same OS, completely different search results as I want, decicive factors correct language and location settings both on computer and Google.
It really works as I've described earlier.
Kari