Hereís a very bizarre one:
Iím using the Customize features in the Folder Properties in Windows 7. I have a whole lot of images of old cars arranged in folders by manufacturer. Each folder image is the manufacturerís logo, which looks very cool. All very well and good. But now once in a while when I make a new folder, rename it, or sometimes just move it, one of those images will show up on the icon of the new folder! It can be any of them at random. Mind you, the image isnít in the folder itself, itís getting it from somewhere else. I can make it go away by using the Restore Default button, but itís very annoying. Is a bug? Whatís going on?
Darrell Leland
If I understand it correctly, the folder icons show the two most recently modified images as part of their thumbnails.
The easiest way to get around this is to take you favourite picture and save it as "folder.jpg"
1) The "Normal" thumbnail view of a folder:
2) Make a copy of the image you want to use, and rename it to "folder"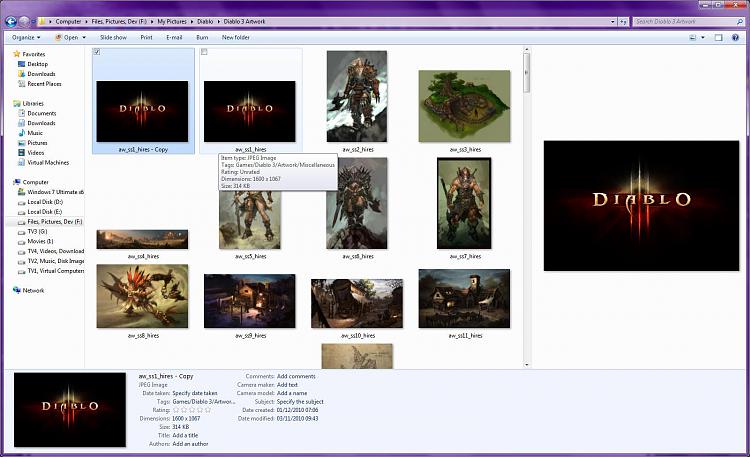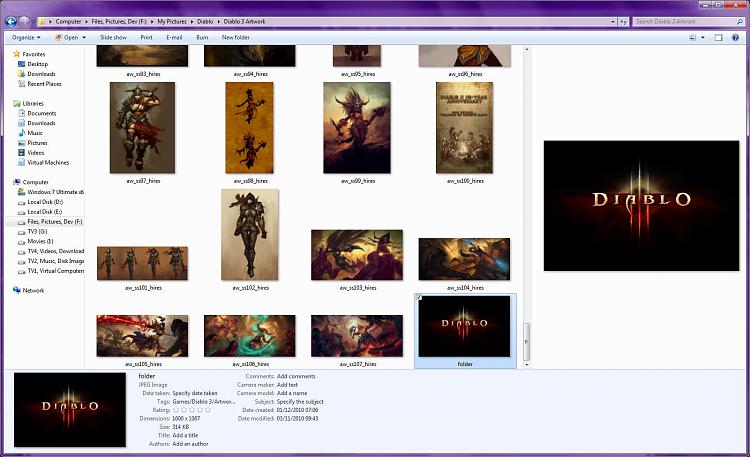 3) The thumbnail view of a folder containing an image named "folder.jpg"