Keiichi25 gave you some good advice there. If your drives were merged together in a RAID (more specifically, JBOD), then the quickest and easiest way of getting the data back would be to put both those hard drives back into the original machine in the same configuration that they where originally in in, backup the data, then put the hard disk back into your new machine.
The only other option would be to use the
R-Studio Data Recovery Software
. It allows you to create a "virtual raid" during data recovery scanning. I had to do this myself several years ago when I had 3 hard drives in JBOD, and I had to replace a failed motherboard with one that did not support JBOD. I managed to get about 90% or so of my data back.
I noticed on your screenshot (a little fuzzy, but still visible, so next time don't resize your screenshots), but your "Disk 2" is showing up as "unallocated". Here's is how you can fix that:
[warn2]The following procedure will greatly minimize your chances of recovering anything usfull from the drive, regardless of what data recovery methods you use. Follow the procedues explained below only when you are happy that you have got what you need off the drives.[/warn2]
1) Open "Control Panel"
2) Type "disk" (without quotes) in the search box
3) Under "Administrative Tools", click "Create and format hard disk partitions"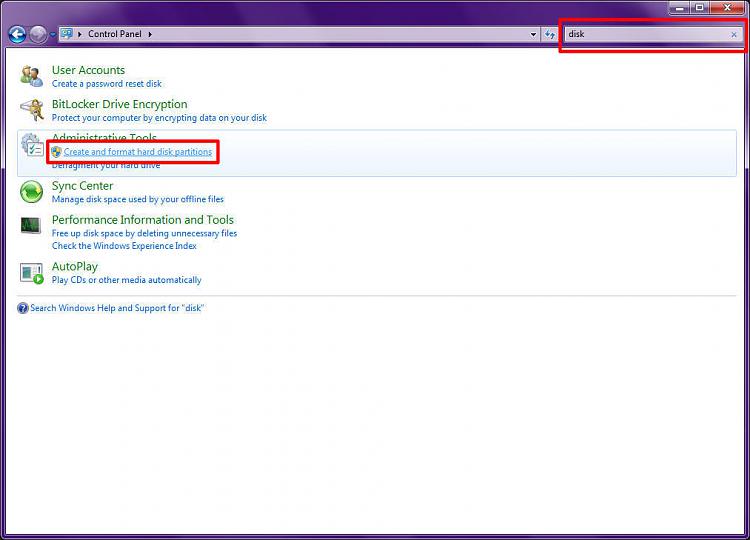 4) Find the "Unallocated" drive in Disk Management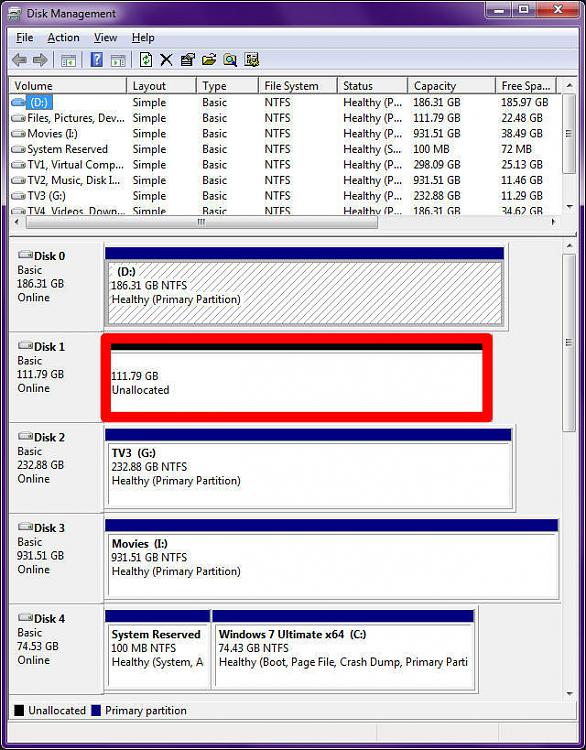 5) Right-Click the unallocated disk, then click "New Simple Volume..."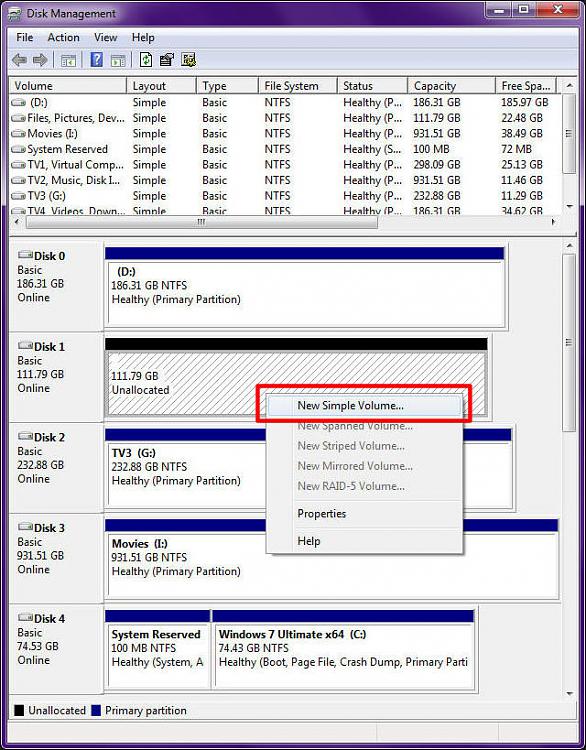 6) Click Next in the "New Simple Volume Wizard"
7) Specify the size of the volume (partition) you want to create. The default value is all available space, then click "Next"
8) Specify the drive letter you want to assign to the drive, then click "Next"
9) Type a volume label for the drive, then click "Next"
10) Review your settings, then click "Finish"
11) The drive will take a few seconds to format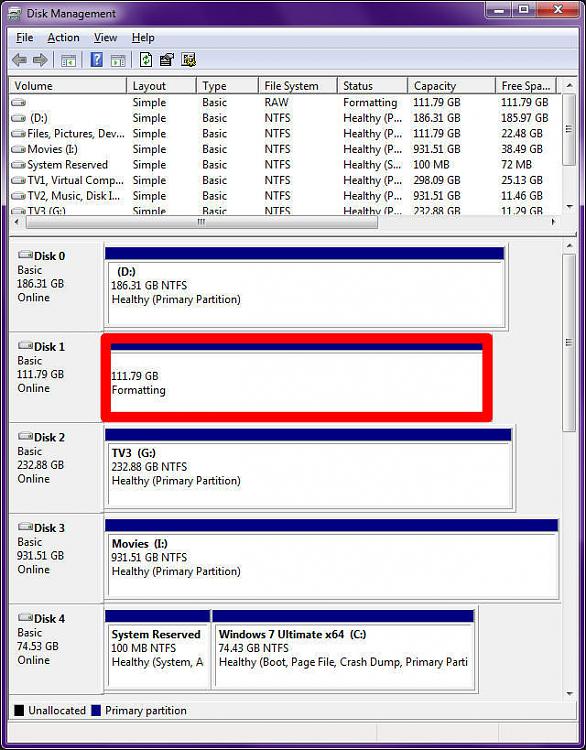 12) The drive is formatted and ready to use. You can now close "Disk Management" and all other Control Panel windows.