You would use the 'datetaken' filter (minus quotes), adding a partial ellipsis (2 dots) between the dates as per the example:03/08/2007..03/15/2007
and screenshot: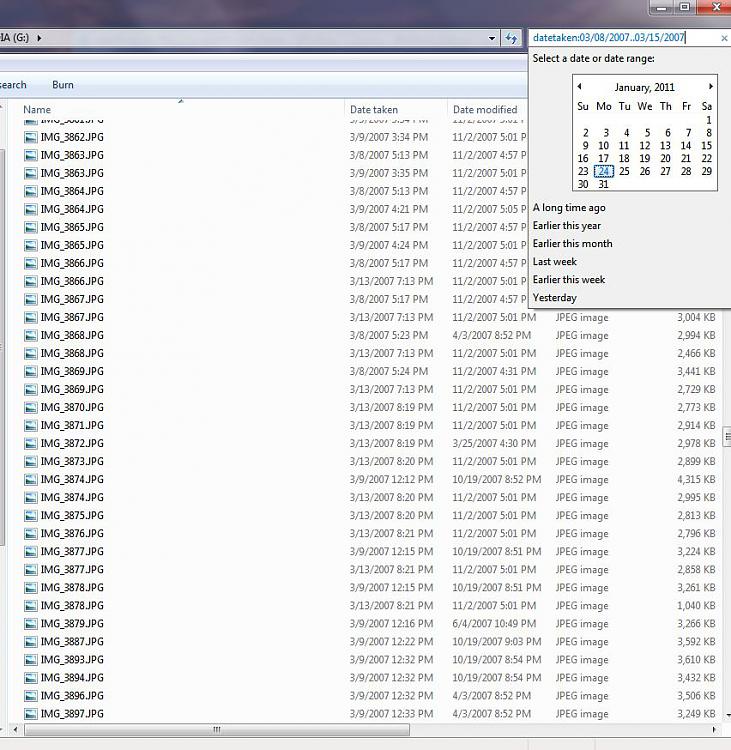 You can also use the drop down calendar (when date filter entered) to select the date range, but it can be kind of hinkey at times, so you may find just typing filter and date range in one fell swoop more convenient.
James
Edit:
you can also turn up all images from a specific year just by typing, i.e., datetaken:2000. Sometimes it's nice to pick a particular year and see what was going on...