Hello again

,
there is something confusing me about the new 'Jump List', and to explain that i made following screenshots: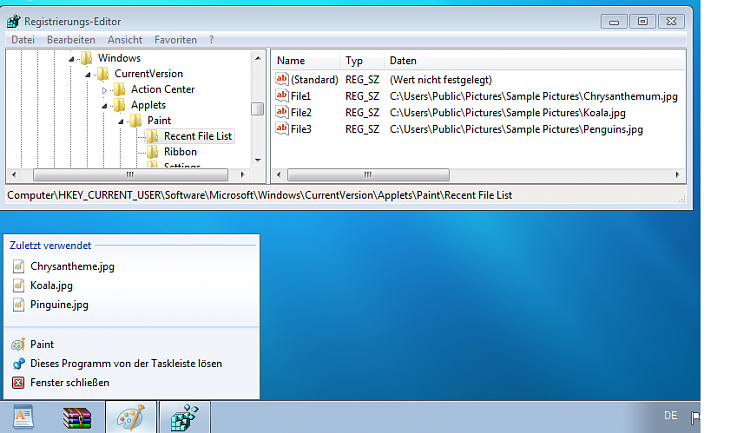 As you see on this screenshot, Paint stores a list of recently accessed files in the Jump List and in the Registry under:
Quote:
HKEY_CURRENT_USER\Software\Microsoft\Windows\CurrentVersion\Applets\Paint\Recent File List
But even after deleting the Registry Key above, the History in the Jump List does not go away

as in this screenshot:
The same thing applies for : Wordpad, Media Player and IE's Frequent List...
I just want to know where are those "Jump List" History-Lists stored?
Thanks.
Alan