This is a PC which has it's Downloads User subfolder linked to Storage E, which seems functional except that now no .exe can be run without receiving the following error: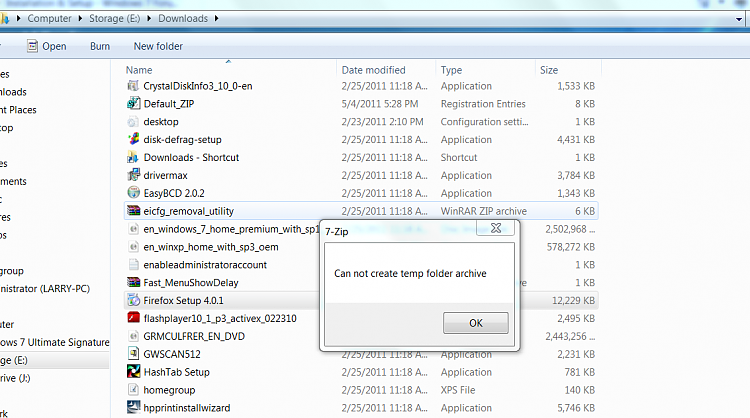 Strange that it refers to 7zip which is not the default program here for .zip files and the Firefox .exe being run in screenie is not a .zip; stranger still the error persists even when 7zip is uninstalled.
If you move the .exe to the root it will run fine, causing me to believe that either corruption or a recent change has caused installer to look for temp file on same partition as .exe.
Has a recent Update caused installer to look for temp folder on same partition? This could be a real problem for those who've linked User folders to storage partitions. Anyone else seen this?