To clarify, perhaps you should be investigating
why the applications are crashing
. You mention that there are
many
processes that you have to end (but can't).
Why are there so many app crashes? If you solve the problem of why the applications are crashing, you solve the "can't end processes' problem.
The following screenshot is an example using the Event Viewer to view application errors. It can help you compile a 'list' of what apps are producing errors and how often they are. There may be an underlying cause, which those in the
Crashes and Debugging - Windows 7 Forums
forum could likely help you resolve. The errors shown here are generated by Adobe Flash: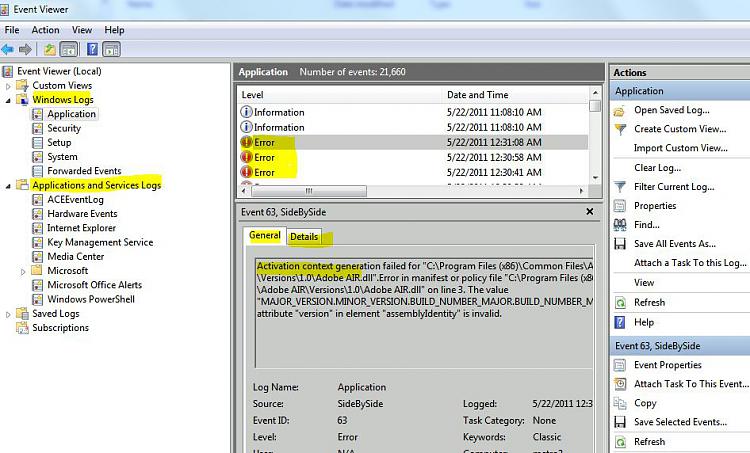 Quote:
Is there another way to kill a process more successfull?
You could try using the command prompt, as outlined here. Look for a heading title "
Stop a Process Using Taskkill":
Command Prompt - Advanced Commands for System Information & Managing Active Tasks | Windows 7 Tutorials
But again, if I were having these issues, I would want to
fix the 'crashing problem'
, rather than finding a way to successfully end the problem process(es).
If you find a way to effectively end the processes,
you still have the application crashes
.
That's rather like looking for a way to quickly bandage a dog bite instead of finding a way to avoid being bitten.
James