You could also try the free
Microsoft SyncToy 2.1
for your backups:
Quote: Originally Posted by
Microsoft
SyncToy 2.1 is a free application that synchronizes files and folders between locations. Typical uses include sharing files, such as photos, with other computers and creating backup copies of files and folders.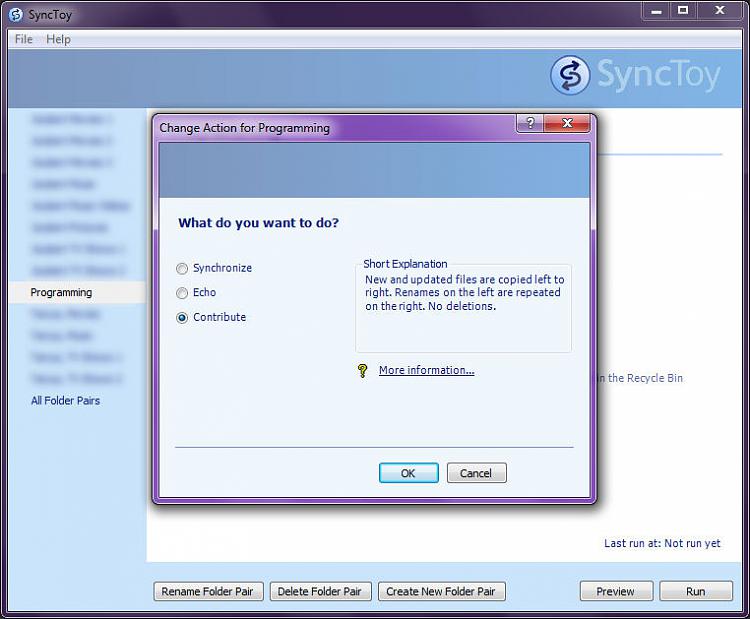 It's extremely easy to use interface allows you can create multiple sets of
folder pairs
, specifying the source and destination for each, with options to either
Synchronize
,
Echo
or
Contribute
, of which Contribute is most often used for backups. You can also run either individual pairs, or multiple specific pairs at once.
The advantage of using a tool such Synctoy, is that when you need to perform a backup, you will only copy those files that have been modified or added.
If you don't like SyncToy, then you can also try
Allway Sync
. It's not as friendly to use as SyncToy because it's interface is cluttered with alot of useless information. Also, the free version limits you to backing up a set number of file per month, unless you purchase a license.